Alleged Djindjic Assassin Says Police Extracted Confession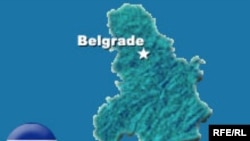 (RFE/RL) May 8, 2006 -- The alleged killer of Serbia's Prime Minister Zoran Djindjic, Zvezdan Jovanovic, today claimed in court that his initial admission of shooting Djindjic was given under duress.
Jovanovic accused police interrogators and officials of pressuring him into signing a statement that he fired the sniper bullet that in March 2003 killed Djindjic, Serbia's first democratic leader since World War II.
The trial of Jovanovic and 12 paramilitaries and underworld figures began in December 2003. Although he initially admitted involvement, at the start of the trial Jovanovic pleaded not guilty, then kept silent throughout the proceedings -- until today.
(AP)


SUBSCRIBE
For a regular review of politics, media, and RFE/RL broadcasts in the western Balkans,
subscribe to "RFE/RL Balkan Report."