UNICEF Says Albania Doing Too Little For Children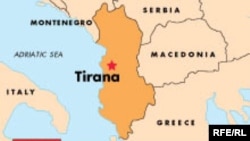 (RFE/RL) May 25, 2006 -- The UN Children's Fund (UNICEF) today warned that Albania lacks social policies to protect children facing poverty, discrimination, and social exclusion.
A UNICEF report states that many children from poor families work or beg to earn money, and that some are taken to neighboring Greece and Italy to work illegally.
It also noted that children from the country's Roma minority on average receive just four years of schooling.
(AP)