Russian Police Mistake Rugby Match For Brawl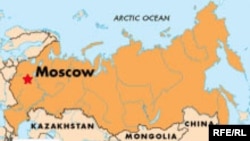 (RFE/RL) June 12, 2006 -- Russians playing a game of amateur rugby were arrested by police who mistook the match for a brawl.
Police said they intervened after they got a call saying there was a fight involving a lot of people on a vacant lot just outside the city of Rostov-on-Don.
Nearly 100 people -- players as well as supporters -- were taken to the police station. They were released after police realized their mistake.
(Reuters, Ekho Moskvy)


UPDATED CONSTANTLY: Visit RFE/RL's Russian-language website, featuring news, analysis, features, streaming audio, and more, in Russian, from RFE/RL's Russian Service.
ARCHIVE
RFE/RL's English-language
coverage of Russia
.