Spain And Romania Detain 83 Crime Suspects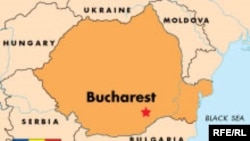 (RFE/RL) June 29, 2006 -- Spanish and Romanian police have detained 83 people suspected of belonging to a Romanian-led crime ring specializing in burglaries and other crimes.
Spanish police said 66 of the suspects were captured in seven Spanish provinces. Most of them were Romanians, but they also included other eastern Europeans, a Brazilian and a Danish citizen.
The other suspects were detained in Romania.
Spanish police seized weapons, jewelry, and nearly $88,000 in cash.
(dpa)