Russian Governor Charged With Abuse Of Office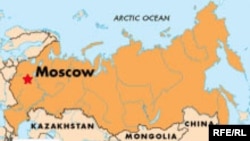 (RFE/RL) July 25, 2006 -- Russian prosecutors have charged Aleksei Lebed, the governor of the resource-rich Siberian republic of Khakasia, with abuse of office.
He is accused of spending money intended for local colleges on his holidays abroad.
Similar charges were also filed against a number of other top Khakasia officials.
Aleksei Lebed is the brother of General Aleksandr Lebed, a one-time presidential candidate who died in a helicopter crash in 2002.
(ITAR-TASS, Interfax)



UPDATED CONSTANTLY: Visit RFE/RL's Russian-language website, featuring news, analysis, features, streaming audio, and more, in Russian, from RFE/RL's Russian Service.
ARCHIVE
RFE/RL's English-language
coverage of Russia
.