Ukrainian Journalist Wins Appeal In Strasbourg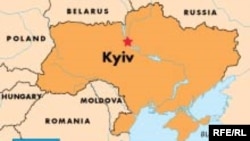 (RFE/RL) August 10, 2006 -- The European Court of Human Rights today found Ukraine guilty of violating the freedom of expression of a Kyiv journalist.
In 2001, Oleh Lyashko, the editor of the now defunct daily "Polityka," was handed a two-year suspended prison sentence and banned from holding senior media jobs for two years for publishing four articles criticizing the acting prime minister at the time, Vassil Durdinets.
The European court awarded Lyashko 3,000 euros (3,860 dollars) in damages and costs.
(AFP)