War Crime Tribunal Indicts Croatian Journalist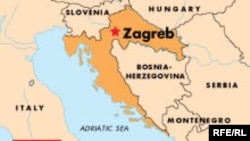 (RFE/RL) September 12, 2006 -- The UN War Crimes tribunal for the former Yugoslavia has indicted a Croatian freelance journalist for contempt of court.
The court, which is base in The Hague, said in a statement issued on September 11 that it indicted Domagoj Margetic for publishing the names of witnesses on his website in July and August.
It noted that the journalist has been warned that the names were confidential.
(AP)