OSCE Concerned For Journalists In Armenia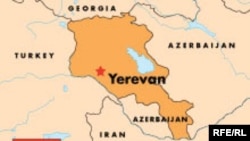 (RFE/RL) PRAGUE, September 12, 2006 (RFE/RL) -- The Organization for Security and Cooperation in Europe (OSCE) says it is "deeply concerned" over a number of recent cases of violence and intimidation against journalists in Armenia.
The OSCE's office in Yerevan said in a statement issued today that the violence infringes upon freedom of expression.
It called on the perpetrators of the attacks to be punished and urged Armenian's law-enforcement bodies to take "prompt measures" to ensure the safety of those working in the media.