NATO Holds Exercises In Moldova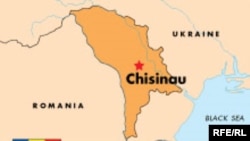 (RFE/RL) September 14, 2006 -- NATO and 12 other countries in the alliance's Partnership for Peace Program today began military exercises in Moldova.
NATO says the exercises, which are due to run until September 29, were planned two years ago and are in no way connected to the political situation in Moldova.
On September 17, Moldova's breakaway Transdniester region holds a referendum on independence and the eventual possibility of joining Russia.
(AFP)