Fresh Bomb Attack In Kosovo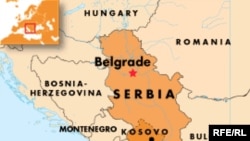 (RFE/RL) September 18, 2006 -- A bomb attack has been reported in Kosovo, for the third time in as many days.
The latest attack, which occurred late on September 17 in a village 30 kilometers south of the capital, Prishtina, damaged four cars but caused no injuries.
The blasts are adding to tensions at a time when the Serbian authorities and the ethnic Albanian leadership of the UN-administered province are negotiating whether Kosovo should become independent or, as Belgrade insists, remain part of Serbia, though with broad autonomy.
(AP)