Judge Irfan Adil acquitted Elif Shafak shortly after the trial began in Istanbul.
Shafak had faced charges for comments made by her fictional characters on the massacre of Armenians under the Ottoman Empire during World War I.
She could have faced up to three years in prison, if convicted. The court said it had no evidence that the author insulted "Turkishness" in her novel.
In her novel "The Bastard Of Istanbul," characters refer to the killing of the Armenians as genocide. Turkey denies claims that 1.5 million Armenians were killed systematically.
Turkish Premier Signals Change In Media Law
Following the ruling, Turkish Prime Minister Tayyip Erdogan said he is ready to consider amending the controversial article of the penal code under which Shalik and other writers and journalists have been taken to court.
Krisztina Nagy, a spokeswoman for EU Enlargement Commissioner Olli Rehn, welcomed the decision but expressed concern about the article of the Turkish Penal Code under which Shafak was charged.

"The fact remains that the [Turkish] Court of Cassation in July 2006 established a strict interpretation of Article 301 of the Penal Code, which is not in line with the European Court of Human Rights and with European standards in the area of freedom of expression," Nagy said. "And this continues to pose a significant threat on freedom of expression in Turkey and to all those who express a nonviolent opinion."

(Reuters, AP)
Examining History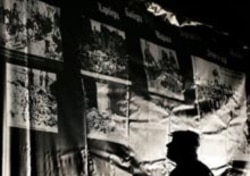 CALL IT GENOCIDE? Questions surrounding the mass killings of Armenians at the beginning of the last century continue to dominate relations between Armenia and Turkey. In April, Ankara proposed conducting a joint Armenian-Turkish investigation into the mass killings and deportations of Armenians during World War I.
Turkish leaders suggested that the two countries set up a joint commission of historians to determine whether the massacres carried out between 1915 and 1917 constituted genocide. Armenia, however, insisted it would continue to seek international recognition and condemnation of what it says was a deliberate attempt at exterminating an entire people....(more)
See also:
Armenians Mark 90th Anniversary Of Start Of Massacres
Armenia: Tragedy Remains On Europe's Political Map
ARCHIVE: For a complete archive of RFE/RL's coverage of Armenia, click here.