Moldovan Opposition Leader Cleared Of Corruption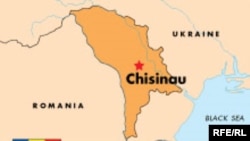 (RFE/RL) October 23, 2006 -- The Moldovan Supreme Court today dropped corruption charges against an opposition leader.
Former Chisinau Mayor Serafim Urechean, now a member of parliament, was accused of misspending public when purchasing ambulances for the city.
He denied any wrongdoing and claimed the investigation was politically motivated, blamin$g the Communist government.
(AP)