Montenegrin Writer Beaten, Bodyguard Killed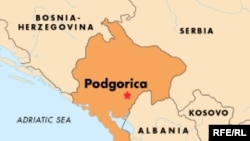 (RFE/RL) October 25, 2006 -- Montenegrin police are searching for three assailants who attacked a well-known author and killed his bodyguard on October 24.
Jevrem Brkovic writes about links between organized crime and government in Montenegro.
The assault happened last night near his apartment building in Podgorica.
The attackers beat Brkovic with a metal bar and pistol-whipped him. His bodyguard was shot dead when he tried to intervene.
(dpa)