Fears Of Tsunami Off Russian Coast Dissolve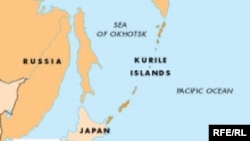 (RFE/RL) November 15, 2006 -- Fears in Japan and Russia that an earthquake off the coast of Russia's Kurile Islands could trigger a tsunami have proved unfounded.
Residents of coastal regions in northern Japanese had been ordered to evacuate to higher ground after Japan's meteorological service measured an undersea earthquake with a magnitude of 8.
In Russia, authorities on Sakhalin Island also issued a tsunami alert.
The warnings were later canceled and the evacuated residents were allowed to return home.
No reports of damage from the quake have yet been reported.
(AP, Interfax)