NATO Moves To Tighten Ties In Balkans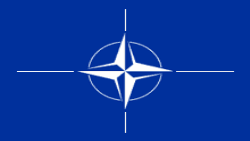 (RFE/RL) November 29, 2006 -- NATO leaders today invited Serbia, Montenegro, and Bosnia-Herzegovina to join its Partnership for Peace program.
NATO said at the end of a two-day summit in the Latvian capital, Riga, that the three countries could make a "valuable contribution" to stability in the Balkans.
Membership of the Partnership for Peace program is seen as a precursor to membership of the alliance.
The alliance also urged Serbia and Bosnia to fully cooperate with the UN war crimes tribunal, and welcomed reform efforts in Albania, Croatia, and Macedonia.
(AP, Reuters)