Ukrainian Lawmaker Killed In Hunting Incident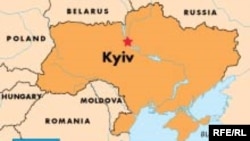 (RFE/RL) January 17, 2007 -- A leading lawmaker from the Party of the Regions of Ukrainian Prime Minister Viktor Yanukovych died today after being shot on a hunting trip.
Yevhen Kushnarev died in a hospital, where he had undergone lengthy surgery for a stomach injury after suffering massive blood loss.
He was shot during a hunting trip in the Kharkiv region on January 16. Police have opened a criminal investigation into the accident.
(Interfax-Ukraine, UNIAN)

2006 IN REVIEW: A photo gallery of key news events of 2006 from across RFE/RL's broadcast region. ...more