First Date Set For New Serbian Parliament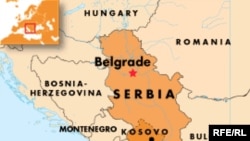 (RFE/RL) February 10, 2007 -- Government officials said today that Serbia's new parliament is set to convene on February 14.
The parliament's first session will come as the country hurries to develop a strategy to deal with the UN plan for Kosovo's future.

Earlier this month, UN envoy Martti Ahtisaari offered a plan that would give internationally supervised self-rule to Kosovo. Serbia opposes the proposal.

Serbia's new parliament includes deputies elected in the January 21 election, in which the Serbian Radical Party won the most votes, but not enough to govern on their own.