Pakistani Governor Calls For Negotiations With Taliban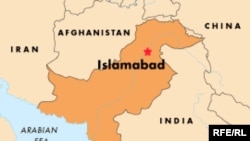 (RFE/RL) February 24, 2007 -- A Pakistani governor says Afghanistan and its Western allies should negotiate peace with the Taliban.
Ovais Ahmad Ghani, the governor of Pakistan's Baluchistan Province, says radical groups will gain strength if fighting was not stopped in Afghanistan.
Located in southwestern Pakistan, Baluchistan is often called a refuge for Taliban leaders.
Ghani denied those allegations, calling them a ploy to "malign and defame Pakistan."
(Reuters)