Ukrainian Swim Coach Banned For Six Years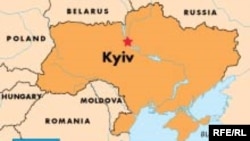 (RFE/RL) March 31, 2007 -- FINA, world swimming's governing body, has banned a Ukrainian coach for six years.
Mikhaylo Zubkov had been filmed pushing and shoving his 18-year-old swimmer daughter in a waiting at area at the world championships currently under way in Melbourne, Australia.

FINA said Zubkov had breached world swimming's code of conduct and had brought the sport into disrepute with his behavior.
(AP, Reuters)