Iran Reportedly Arrests Four Women's Rights Activists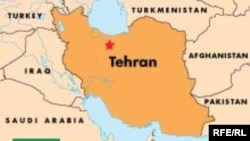 (RFE/RL) April 2, 2007 -- Four women's rights activists were reportedly been arrested in Tehran today.
The ILNA news agency reports that the women were collecting signatures for a campaign demanding equal legal rights for women in Iran.
Women's rights activists say Iranian laws are discriminatory against women.
(Reuters)