President Viktor Yushchenko told his rival Prime Minister Viktor Yanukovych that he will not back down from his decision to dissolve parliament and call early elections.
Yanukovych and his parliamentary majority have refused to comply with the presidential decree.
"The question of an emergency situation or any other measures to increase the influence of security agencies on the current situation was not raised in any way," Defense Minister Anatoliy Hrytsenko told journalists following the talks. "On the contrary, the president once again stated clearly that all security and law enforcement agencies should be carrying out a peacemaking, apolitical task."
They have asked Ukraine's Constitutional Court to examine its legality.

The Constitutional Court said today it will delay until April 17 hearings into the legality of President Viktor Yushchenko's decree dissolving parliament. It had been due to examine on the decree on April 11.

Five of the court's 18 judges today announced their refusal to take part in the hearings due to political pressure.
"We believe it is impossible for us to take part in the considerations of the Constitutional Court on issues so crucial to the Ukrainian people until conditions are provided for Constitutional Court judges to make unbiased and independent decisions and pass laws," court member Justice Petro Stetsyuk told journalists in Kyiv today.
About 40,000 supporters of Yanukovych are rallying in the Ukrainian capital to protest the dissolution of parliament. Pro-Yushchenko activists are planning a counterrally on April 11.
Ukrainian Voices
RFE/RL's Ukrainian Service asked people on the streets of Kyiv on April 10 what they think of the rule of law in Ukraine.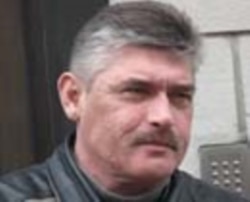 Leonid, a construction worker:
"I have taken a businessman for whom I worked to court. And I managed to defend my rights under the current government."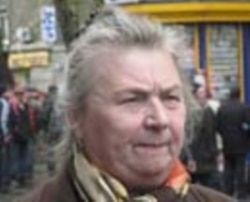 Alla Mykhaylovna, pensioner:
"So far, we are defending our rights in the squares. However, everything will be normal in the future and we will be able to defend our rights legally, and human rights will not be violated."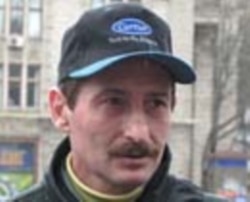 Oleksandr, construction worker:
"Of course it is impossible [to rely on the law]. The laws are not good. You can buy everything here. You can use a law any way you like."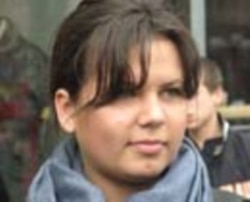 Kateryna, a student:
"It is 50-50. It is not possible for everyone to defend their rights according to possibilities the laws provide. It often happens that money determines the result. On the other hand, there are more and more people who manage to prove they are right under the existing laws."
ARCHIVE
RFE/RL's coverage of
Ukraine
. The Ukrainian-language website of
RFE/RL's Ukrainian Service
.