Uyghur Activist's Son Jailed In China For Subversion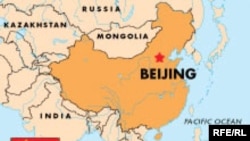 (RFE/RL) April 17, 2007 -- A court in China's western Xinjiang Province has sentenced the son of a prominent Uyghur activist to nine years in prison on charges of "instigating and engaging in secessionist activities."
China's Xinhua news agency gave no further details on the charges against Ablikim Abdiriyim.
Abdiriyim's mother, Uyghur rights activist Rebiya Kadeer, formerly served as a top government official, but was jailed for five years and later went into exile in the United States.
Two other sons of Kadeer have faced tax-evasion charges.
(Reuters, AP)