Prominent Iranian Professor Sacked For 'Insulting Veil'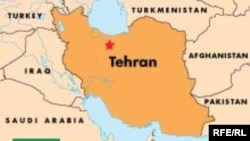 (RFE/RL) May 7, 2007 -- A prominent Iranian professor of fine art has been sacked from his university for allegedly offending a fully veiled woman during class.
Nureddin Zarrinkelk, known as the father of Iranian animation, is accused of having "insulted" the female student at Tehran University by showing some of her hair to other students.
Iranian Science Minister Mohammad Mehdi Zahedi has said that Zarrinkelk insulted the Islamic veil and has been banned from teaching in any university.
(AFP, Radio Farda, advarnews.us)


SUBSCRIBE For regular news and analysis on Iran by e-mail,
subscribe to "RFE/RL Iran Report."