More scuffles followed when Interior Minister Vasyl Tsushko arrived at the Prosecutor-General's Office with a riot-police unit. Tsushko was later quoted as saying that a "coup d'etat" has been initiated in Ukraine by the president.
Confusing Reappointment
The appointment of Piskun to the post of prosecutor-general by Yushchenko on April 24 came as a surprise to many in Ukraine. Piskun held the post twice already, in 2002-03 and 2004-05. In 2005, he was fired by none other than Yushchenko, who was reportedly displeased with Piskun's handling of major criminal cases.
Why, then, did Yushchenko appoint Piskun once again? Some say it was because Piskun had protested his 2005 dismissal in court and won a protracted case against presidential lawyers. According to this line of reasoning, in reinstating Piskun Yushchenko simply obeyed the law.
But since Piskun's return to the Prosecutor-General's Office took place amid a bitter political standoff between the president on one side and the prime minister and parliament on the other, it seems that Yushchenko wanted Piskun to help him enforce his decree dissolving the Verkhovna Rada and calling for new elections.
Yushchenko indirectly confirmed that this version of Piskun's comeback was more likely when he accused Piskun of pursuing "political activities" instead of "working."
"Political activities continue at the prosecutor's office," Yushchenko said at a news conference on May 24, where he explained his reason for sacking Piskun. "Why isn't the presidential decree on early elections being carried out? Because the cabinet is not carrying it out. Why isn't the cabinet carrying out the presidential decree? Because the Prosecutor-General's Office is not working."
Thus, Piskun seems to have disappointed Yushchenko to a great extent.
The formal reason for the dismissal was Piskun's failure to give up his parliamentary seat within 20 days after his appointment, as stipulated by law.
Piskun said his sacking was illegal, explaining that he filed his resignation from parliament earlier this month. But since Piskun formally remains a lawmaker, it appears that Yushchenko's move is legally defensible.
Heightening Tensions
The forcible reentry of Piskun into his office, during which officers of the pro-presidential State Protection Directorate and the pro-government Interior Ministry scuffled with each other, has obviously exacerbated the political crisis in Ukraine.
Yuliya Tymoshenko, head of the eponymous political bloc and a Yushchenko ally, revealed to journalists on May 24 that the previous day, President Yushchenko and Prime Minister Viktor Yanukovych reached an agreement on the date of early parliamentary elections. She suggested that the incident at the Prosecutor-General's Office was intended to derail this agreement.
Later the same day, Yushchenko also confirmed this news, but he suggested that the agreement was blocked in the anticrisis working group, which was set up by him and Yanukovych in early May to prepare necessary bills and documents for launching snap elections.
After the May 24 incident in the Prosecutor-General's Office, reaching an agreement on early polls seems to have become an even more difficult task than it was before.
Today, Yushchenko issued a decree canceling the subordination of the riot police to the Interior Ministry and resubordinating them to the president.
Also today, Viktor Shemchuk, whom Yushchenko appointed as acting prosecutor-general to replace Piskun, said he has opened a criminal case against Interior Minister Tsushko for exceeding his authority. Meanwhile, the Prosecutor-General's Office remains cordoned off by Interior Ministry forces, while Piskun claims he is still in charge there.
The Security Service of Ukraine (SBU), which is believed to be loyal to the president, also opened an investigation today into Tsushko's intervention in the Prosecutor-General's Office.
Additionally, the SBU summoned for interrogation Judge Valeriy Pshenichnyy. Yushchenko dismissed Pshenichnyy along with two other judges from the Constitutional Court nearly a month ago, accusing them of violating their oaths of office. But the three judges have reportedly had their dismissals revoked by court decisions and still participate in sessions of the Constitutional Court, which is examining the constitutionality of Yushchenko's decree of April 26 to dismiss parliament and call for new elections.
Recoiling From The Brink?
However, despite these developments, which have evidently worsened the political climate in Ukraine, optimists assert that the conflict will be resolved very soon.
Defense Minister Anatoliy Hrytsenko expressed his conviction on May 24 that the scenes of riot policemen breaking into Piskun's office, which were filmed and subsequently broadcast nationally, will have a sobering effect on both warring politicians and ordinary Ukrainians.
Former SBU head Yevhen Marchuk said today that the lack of agreement between Yushchenko and Yanukovych is primarily due to "radicals" who, Marchuk added, are in both the Yushchenko and Yanukovych camps and want "more radical" methods for resolving the crisis. Marchuk did not mention any names.
It seems that one such "radical" may be the Socialist Party, which is clearly not interested in having preterm elections. According to all sociological surveys, the Socialists currently have no chance of overcoming the 3 percent voting threshold that qualifies for parliamentary representation. In other words, early elections might mean the Socialist Party's political demise.
Additionally, Socialist Party leader Oleksandr Moroz, who is also parliament speaker, may feel offended by the fact that Yushchenko publicly ignores him and discusses the crisis only with Yanukovych. Therefore, it can be argued that the May 24 action in the Prosecutor-General's Office by Interior Minister Tsushko, who belongs to the Socialist Party, was motivated not only by his sense of official duty but also by party politics.
However, regardless of whether the fight between security officers in the Prosecutor-General's Office was purely accidental or intentionally orchestrated, it seems that the Ukrainian political class has now approached a line that cannot be crossed without plunging the country into political turmoil with unpredictable consequences.
President Yushchenko and Prime Minister Yanukovych are now facing the toughest test of their political careers.
Ukrainian Voices
RFE/RL's Ukrainian Service asked people on the streets of Kyiv on April 10 what they think of the rule of law in Ukraine.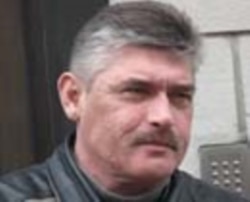 Leonid, a construction worker:
"I have taken a businessman for whom I worked to court. And I managed to defend my rights under the current government."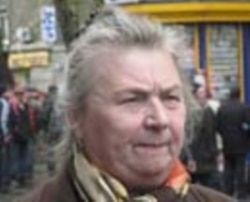 Alla Mykhaylovna, pensioner:
"So far, we are defending our rights in the squares. However, everything will be normal in the future and we will be able to defend our rights legally, and human rights will not be violated."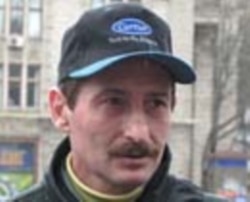 Oleksandr, construction worker:
"Of course it is impossible [to rely on the law]. The laws are not good. You can buy everything here. You can use a law any way you like."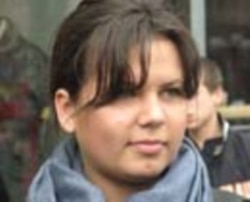 Kateryna, a student:
"It is 50-50. It is not possible for everyone to defend their rights according to possibilities the laws provide. It often happens that money determines the result. On the other hand, there are more and more people who manage to prove they are right under the existing laws."
ARCHIVE
RFE/RL's coverage of
Ukraine
. The Ukrainian-language website of
RFE/RL's Ukrainian Service
.