China Reports Human Bird-Flu Case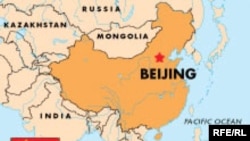 (RFE/RL) May 26, 2007 -- China's Health Ministry says a soldier has contracted the H5N1 strain of avian influenza, which is potentially lethal to humans.
In a statement posted today on its website, the ministry says the 19-year-old soldier, identified only as Cheng, is receiving treatment at a military hospital.
China has reported two other human cases of bird flu this year, including a 16-year-old boy who died in March.
According to the World Health Organization, the virus has killed 186 people worldwide since 2003, including 15 in China.
(Reuters, AP)
Interview With UN FAO's Erwin Northoff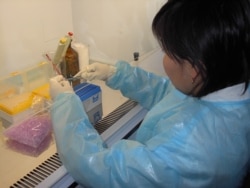 An expert at the National Virology Laboratory of the Kyrgyz Health Ministry (courtesy photo)
GETTING READY: Many have expressed concern about the ability of Central Asian countries to come to grips with a possible bird-flu outbreak. RFE/RL Turkmen Service correspondent Muhammad Tahir spoke with Erwin Northoff, news coordinator for the UN's Food and Agriculture Organization (FAO), about the issue. ....(more)