Baha'i Representative Says Iran Stepping Up Persecution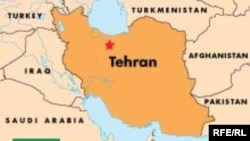 (RFE/RL) June 7, 2007 (RFE/RL) -- A representative to the United Nations for the Baha'i International Community says Iran has stepped up its persecution of believers of the religious faith.
Bani Dugal said Iran's Information Ministry appeared to be systematically generating suspicion, fear, and hatred toward Baha'i followers in an attempt to destabilize the community.
The Baha'i faith originated in Iran during the 19th century. Of an estimated 5 million followers worldwide, some 350,000 now live in Iran. But Tehran does not officially recognize the religion.