Turkish Premier Invites Iraqi Counterpart To Ankara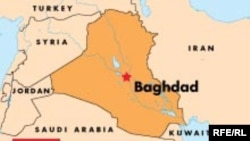 (RFE/RL) June 16, 2007 -- Turkish Prime Minister Recep Tayyip Erdogan has invited Iraqi Prime Minister Nuri al-Maliki to Ankara to discuss the alleged support Turkey's Kurd rebels receive in northern Iraq.
Erdogan told CNN Turk news channel that he was awaiting a response to his proposal to al-Maliki to hold talks by the end of June.
Turkey has accused Iraqi Kurds of providing safe haven to Kurdish separatist rebels who carry out cross-border attacks in northeastern Turkey.
(AFP)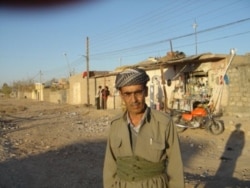 KURDISH AWAKENING: The ethnic Kurdish region in the northern part of Iraq has struggled in recent years to reestablish its cultural and political identity after decades of oppression under the regime of deposed Iraqi President Saddam Hussein. In December, RFE/RL correspondent Charles Recknagel traveled to this area and filed several reports:
Relative Peace Underscores Issue Of Kurdish Region's Future
Kurdish Culture Begins To Flourish In Kurdistan Region
Kurds Ponder How To Strengthen Autonomy After Elections