After the talks, which lasted several hours, a U.S. embassy official said they were "frank and serious, and focused as agreed on security problems in Iraq." He added that the talks will continue at a date to be agreed later.
In a statement today, Iraqi President Jalal Talabani said a successful meeting would be good for all parties, and added that he hoped the Iranian side "would play a positive role to meet the expectations of the Iraqi nation."
Neither Tehran nor Washington has said precisely what they hope to achieve at the talks, which were hosted by Iraqi officials in Baghdad and led by Marcie Ries, a senior diplomat at the U.S. Embassy in Iraq, and Amir Abdollahian, the deputy head of Iran's mission.
Establishing the security subcommittee has been the main achievement so far of new face-to-face contacts between Washington and Tehran, which have had no diplomatic ties for almost 30 years.
The U.S. says Iran is fomenting unrest in Iraq by supporting Shi'ite militias and supplying weapons used to kill U.S. troops. Iran denies it is responsible for violence.
Two rounds of senior talks in May and July were attended by the U.S. and Iranian ambassadors.
Fifty Dead In Latest Violence
Meanwhile today, at least 30 people were killed and some 50 others injured in the northern Iraqi city of Tal Afar when a suicide truck bomber struck a crowded Shi'ite neighborhood. A complete curfew was imposed on the city after the attack, which also destroyed nearby homes.
In a southern suburb of Baghdad, a roadside bomb reportedly killed nine Iraqis and wounded others at a minibus stop. Both bombings hit during morning rush hour. Another six people were reported killed in clashes in the town of Al-Dulu'iyah, north of Baghdad.
Separately, the U.S. military said five of its soldiers have been killed in separate incidents in Iraq over the past 24 hours. Four U.S. troops were killed today in the city of Ba'qubah, in Diyala Governorate, while another soldier was killed on August 5 in the eastern part of Baghdad.
(compiled from agency reports)
U.S.-Iranian Talks In Baghdad
U.S.-Iranian Talks In Baghdad
Some perspectives on the U.S.-Iranian talks of May 28, 2007, as expressed to Radio Farda.
Mehrdad Khansari, a former Iranian diplomat and analyst who is based in London: "Today the talks with the U.S. have begun but that does not mean that the talks will have reached a result. The Iranian and U.S. governments need to [tell] their audiences that they are not abstaining from talking to each other."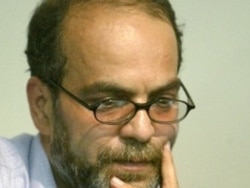 Tehran-based journalist Mashaollah Shamsolvaezin (pictured above): "There is a necessity that has forced the two countries to accept a series of new issues; these new issues are the talks that are going to begin between the two sides and I am hopeful about its future. The U.S. is facing serious [problems] regarding the situation in Iraq, from the other side is Iran facing some threats in the Middle East that come from insecurity in Iraq and also insecurity in Afghanistan. The seriousness of talks depend on the will of both sides and it seems that both sides are determined to seriously deal with issues, therefore I see a positive perspective for the Iran/U.S.talks."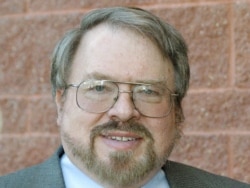 Ted Galen Carpenter, a U.S. foreign policy analyst at the Cato Institute in Washington (pictured above), says he believes the talks can help: "The United States is in a difficult position right now in that the current U.S policy in Iraq simply has not worked at all; and I think we are beginning to cast about for some alternatives and Iran can be at least modestly hopeful in that regard as long as we recognize that Iranian influence in Iraq is going to be inevitably much, much stronger than it was before."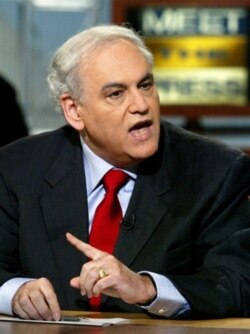 Richard Perle, a former Pentagon official (pictured above) who lobbied forcefully for a U.S. invasion of Iraq: "I don't believe [talking to Iran will] help because I don't believe there is any interest on the part of the mullahs in Tehran in changing the behavior of the government of Iran, which has been -- and I think will continue to be -- to encourage violence and disorder in Iraq."