Iran Starts Constructing Cultural Center For Jews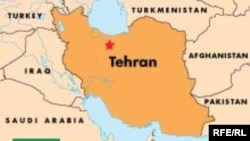 (RFE/RL) September 2, 2007 - Iran's official news agency IRNA says the country has started construction of a new cultural and sports center in Tehran for its Jewish minority.
Officials say the project will cost $3.2 million and is due to be finished by 2010.
Iran's Housing and Urban Development Minister, Mohammad Saidi-Kia, said that in Iran religious minorities have freedoms guaranteed by the constitution.
Iran's president, Mahmud Ahmadinejad, has called the Holocaust massacre of millions of Jews during World War II is a "myth" and said that Israel should be "wiped off the map."
(AFP, dpa)