SOCHI, Russia (Reuters) -- Abkhazia will sign an agreement with Moscow establishing Russian military bases in the province following its decision to break away from Georgia, its leader has said.
President Sergei Bagapsh criticized Georgia's efforts to join NATO, saying this would threaten the whole northern Caucasus region, and said Abkhazia might join the loose Commonwealth of Independent States (CIS).
"We will enter into a military agreement with the Russian Federation to protect ourselves against aggression," Bagapsh told reporters in Sochi, a Black Sea resort in Russia. "It will be an agreement about the deployment of military bases on the territory of Abkhazia. After a political agreement we will sign a military agreement about bases, also in our sea ports."
He did not say when an agreement might be signed with Russia or how many Russian troops would be based in Abkhazia.
Abkhazia, a small Black Sea region that puts its population at about 34,000, and South Ossetia broke away from Georgia's rule after separatist wars in the 1990s. Russia recognized both provinces as independent states last month after its troops crushed an attempt by Tbilisi to retake South Ossetia by force.
Asked whether Abkhazia might join the CIS, which groups former Soviet republics, he said: "Yes, of course it is possible.... That is in line with our principles. We are for it."
Georgia's parliament voted unanimously to withdraw from the CIS following the conflict in August.
Making clear he shared Moscow's opposition to Georgia joining the NATO defense alliance, Bagapsh said, "Yes, it will be a threat to the whole northern Caucasus."
Crisis In Georgia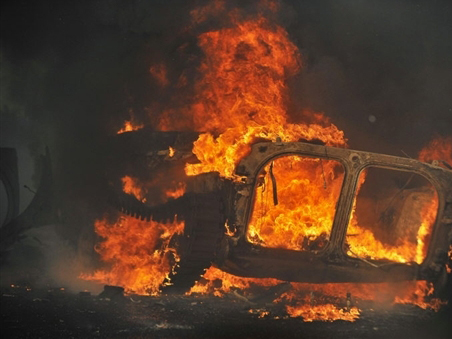 For RFE/RL's full coverage of the conflict that began in Georgia's breakway region of South Ossetia,
click here
.