In an unprecedented show of solidarity, the presidents of Afghanistan and Pakistan have pledged joint efforts in combating terrorism, which they declared a menace to regional peace and stability.
The move came during Asif Ali Zardari's first official visit to Afghanistan on January 6. In a clear contrast to the tense public appearances by Afghan and Pakistani leaders of the past, the interaction between Afghan President Hamid Karzai and his Pakistani counterpart seemed calm and pleasant.
Against the backdrop of a cold Kabul winter, Zardari was accorded a warm welcome, complete with a gun salute and honor-guard ceremony as he arrived at the Arg presidential palace.
Karzai constantly called his guest a "brother" and said that "Afghanistan and Pakistan have a new relationship."
The Afghan president told journalists he has stopped accusing Pakistan of harboring Taliban fighters.
"Since the inauguration [in September] of President Zardari, you have not heard anybody from Afghanistan complain," he said.
'Much Better Understanding'
Karzai indicated that the two leaders have buried the past bitterness between their countries.
"We have a much better understanding between our two governments, between the two presidents, than ever before," Karzai said.
We have a much better understanding between our two governments, between the two presidents, than ever before.
The two leaders have already taken steps to build a close relationship. In early September, Karzai was the only foreign leader in attendance at Zardari's swearing-in ceremony. They met again later in Istanbul, at a Turkish-sponsored meeting, and pledged to "confront the scourge of terrorism in all its forms."
And in Kabul on January 6, Karzai and Zardari oversaw the signing by their foreign ministers of a joint declaration. The document called for opening a "new visionary chapter" in their bilateral relations.
The two sides agreed to "develop a joint comprehensive strategy for combating terrorism." They pledged to continue supporting the process of seeking peace through jirgas or peace councils.
They also called on the international community to continue helping them "to counter and completely eliminate the menaces of militancy, extremism, and terrorism from the region."
'Shoulder To Shoulder'
Cooperation between Pakistan and Afghanistan is seen as crucial to fighting terrorism in the region. Zardari -- who lost his wife, former Prime Minister Benazir Bhutto, to alleged Taliban assassins just one year ago -- was emphatic in reiterating his commitment to fighting terrorism with Afghanistan.
"We want to tell the world today together, standing shoulder to shoulder, that we are together in this fight against these nonstate actors, who have taken nations and countries, and in fact superpowers to war," Zardari said. "We want to tell the world that we do not fall victim to their designs. We will take our pains for any action that nonstate actors want to do and still walk forward, together, for a better tomorrow."
Karzai agreed with this assessment and indicated that their understanding has moved beyond formal declarations and statements.
"We are discussing in depth methods and actions to further enhance our war against extremism, our struggle against extremism and terrorism,'' he said.
Kabul-based analyst Nasrullah Stanekzai told RFE/RL the two neighbors will need to follow up the objectives outlined in their declaration with a series of bilateral agreements to provide a legal framework for further cooperation.
Stanekzai said the ongoing tensions between Pakistan and its South Asian archrival India in the aftermath of the Mumbai attacks in November might prompt Zardari and other Pakistani leaders to improve ties with Afghanistan.
But Zardari will face tough challenges in selling antiterror cooperation with Kabul to all centers of power within his country.
"The most important thing to look for is whether President Zardari can use his authority [as head of ] state to honestly implement this declaration," Stanekzai said. "Otherwise, if Pakistani military and intelligence officials continue to exert power in various ways, I will not be very optimistic about the implementation [of this declaration].
"The second thing is that the Pakistani military and intelligence services see their survival in interfering in neighboring countries -- particularly India and Afghanistan."
'Terror Is Our Enemy'
But Pakistani military officials strongly disagree with such assertions. They maintain that nearly 1,500 Pakistani soldiers have been killed in operations against the Taliban and Al-Qaeda over the past five years.
"We may be crazy in Pakistan, but we're not completely out of our minds. We know full well that terror is our enemy, not India," said General Ahmed Shuja Pasha, head of Pakistan's premier intelligence agency, the Directorate of Inter-Services Intelligence (ISI), in a recent interview with Germany's "Der Spiegel."
Talat Masood is a former Pakistani military general turned analyst. He tells RFE/RL that Islamabad has watched India's growing influence in Afghanistan during the past seven years with alarm. He says Afghanistan became a "playing ground" for India and Pakistan to fight for influence.
But Masood says rising violence from the expanding Taliban and Al-Qaeda insurgencies on both sides of Afghan-Pakistani border has changed the perceptions in Islamabad. And it now gives both Kabul and Islamabad strong incentives to cooperate in fighting terrorism -- no matter what else happens in the region.
"It is in the interest of President Zardari, and he has said that categorically. And he is also very much oriented -- intellectually, ideologically and also policywise -- against the Taliban and wants their elimination and their reduction in power in Pakistan. And he also considers it as a personal threat," Masood said. "So I think, all things combined, President Zardari is very much willing to cooperate with Afghanistan on this issue."
On The Front Lines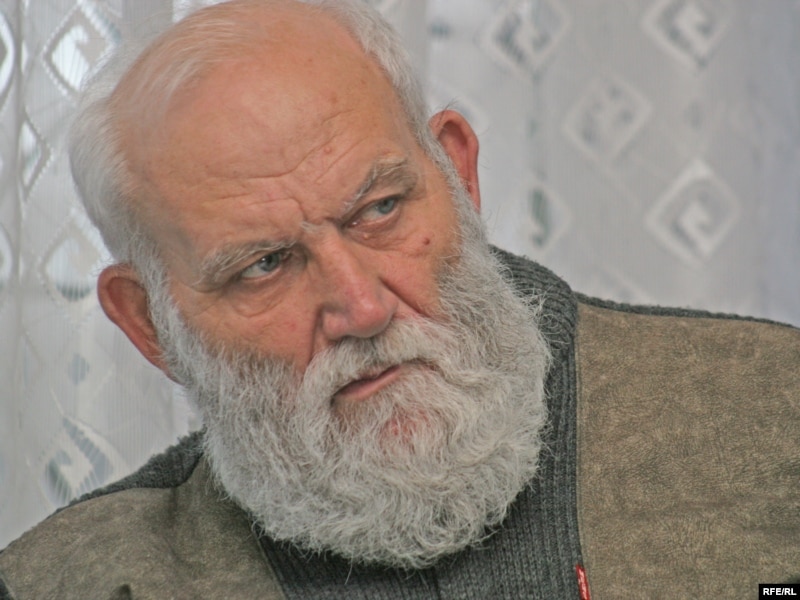 "On The Front Lines" is a special RFE/RL project that spotlights men and women who have dedicated their lives to the causes of freedom of speech, freedom of the press, human rights, ethnic tolerance, and democratic values. More