KABUL (Reuters) -- Afghan President Hamid Karzai has condemned a U.S.-led coalition military operation that reportedly killed 17 civilians, including women and children.
The U.S. military said only militants were killed in the incident.
Civilian deaths caused by foreign troop operations when hunting militants have undermined support for foreign forces and are a sore point between the Afghan government and its allies.
The lastest reported civilian casualties occurred in an area of eastern Laghman Province on January 6, the palace said in a statement.
"Based on the reports, during a coalition operation, 17 civilians including women and children were killed among militants in Laghman Province," it said.
"The Afghan government has always clarified its stance in this regard and wants an end to such incidents which only divert the war on terror from its main path and endanger our successes," the statement quoted Afghan President Hamid Karzai as saying.
Karzai also condemned the insurgents for deliberately using civilians as "human shields."
The U.S. military said 32 insurgents, including a woman, were killed during the operation, which it said was aimed at the Taliban's roadside-bomb network in Laghman.
"I am confirming to you that all killed were militants," U.S. forces spokesman Colonel Jerry O'Hara told Reuters on January 8 when asked to comment about the palace statement.
"If any civilians were involved in this operation, our sincere condolences to them and their family," O'Hara said.
Karzai, who has been leading Afghanistan since U.S.-led troops overthrew Taliban's government in 2001, has repeatedly warned foreign forces to prevent civilian casualties.
Nearly 700 civilians were killed until October last year during operations by foreign and Afghan forces, an Afghan rights body said last month, quoting a UN estimate.
On The Front Lines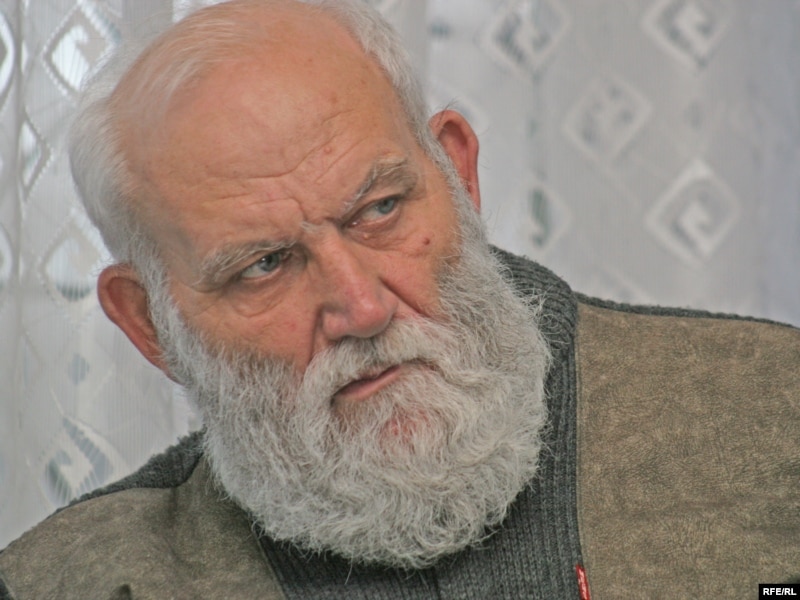 "On The Front Lines" is a special RFE/RL project that spotlights men and women who have dedicated their lives to the causes of freedom of speech, freedom of the press, human rights, ethnic tolerance, and democratic values. More