The plane crashed late on August 24, killing at least 65 of its 90 passengers.
The officials say the crew reported a technical malfunction shortly after it took off from Manas International Airport, which is about 25 kilometers from the capital, Bishkek. They say the plane crashed as it was heading back to the airport.
Kamchinbek Tashiev, the minister of emergency situations, told RFE/RL's Kyrgyz Service that rescue operations are nearly finished and that the bodies have been removed from the crash site and taken away for identification.
Most of the passengers were Iranian and Kyrgyz nationals.
"We have nearly finished the dismantling and cleaning of the wreckage. We've removed all the bodies," Tashiev said. "So far, there are some 20 people alive, in accordance with the preliminary data. There were citizens from a few countries, from three to four countries, including China, Kazakhstan, Canada, Iran, Kyrgyzstan. Both the plane and the crew were from Kyrgyzstan. The plane, a Boeing 737, was built in 1979."
In a statement, the U.S. aircraft manufacturer Boeing expressed its condolences to the victims' families and friends.
The crash survivors, most of whom suffered severe burns, are currently being treated in Bishkek hospitals. Three people without serious injuries were sent home. Many of the survivors are reported to be in grave condition.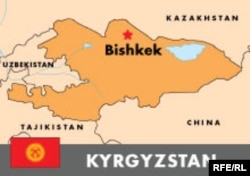 The government press office said all six Kyrgyz crew members and an Iranian aviation official were among the survivors.
The Iran-bound plane was owned and operated by Kyrgystan's Itek-Air. According to a list published by the European Union on July 24, Itek-Air is banned from flying to EU countries because of its failure to meet safety and aviation standards.
The accident happened near a U.S. military base, which dispatched its ambulances and firefighting equipment to help with the emergency response.
The U.S. military base at Manas supports anti-Taliban operations in Afghanistan, but Kyrgyz officials have ruled out terrorism as a cause of the crash.
Emergency teams have already retrieved two black box flight recorders, which were sent to investigators to determine the cause of the accident.