As the Gaza crisis moves toward its third week, diplomats fly into Cairo daily in hopes of brokering a cease-fire.
The shuttle diplomacy underlines the highly visible role Egyptian President Hosni Mubarak has taken in the crisis. UN and Western leaders, as well as Israel and the Palestinian Authority, all regard him as the indispensable middleman.
And because Hamas officials are also in town, Israel and Hamas can speak indirectly in Cairo despite their refusal to talk face to face.
Mubarak's task is clearly a tough one.
Israel demands that Hamas stop firing rockets into Israel. Jerusalem also wants an international monitoring force on Egypt's border with Gaza to assure Hamas cannot rearm.
In turn, Hamas insists that Israel withdraw from the Gaza Strip and lift its 1 1/2-year-old economic blockade against it.
Both sides publicly reject the terms of the other, and there is no compromise in sight.
Powerful Influence
But if peace brokering is hard even at the best of times, Mubarak's efforts seem to be further complicated by events offstage.
Those events suggest there are additional players who are not coming to Cairo but nevertheless exert a powerful influence over the pace of the talks.
Syria plays the role of a spoiler and has managed to put itself in kind of a pivotal position where it has to be engaged in order to resolve most of the problems of the region.
Nadim Shehadi, a regional expert with the London-based think tank Chatham House, says that early in the Gaza crisis Hamas appeared ready to pursue a joint Egyptian-French cease-fire proposal.
But he says Hamas suddenly reversed course following a visit on January 7 to Damascus by Iranian parliament speaker Ali Larijani.
"The visit of Ali Larijani produced a very obvious result, which is that there was a delegation from Hamas which went to Cairo and discussed the Egyptian-French proposal to end the conflict and left in agreement to pursue that proposal," Shehadi says. "And when they went back to Damascus they had the meeting with Larijani and all the other [radical Palestinian] factions and they came out rejecting the Egyptian proposal."
Hamas listens to Syria and Iran because they are the Islamic party's main source of funds. Syria provides a refuge for top Hamas leader Khalid Mish'al, who is banned from the Palestinian territories by Israel. And both Syria and Iran are suspected of furnishing advanced weapons, such as the Russian Grad rockets that have increasingly put major Israeli cities within Hamas's reach.
Damascus and Tehran, in turn, regard Hamas as a potent piece on the Middle East chessboard for reaching their own goals.
Pivotal Role
Shehadi says that Syria has used Hamas, along with Lebanon's Hizballah, to carve out a pivotal role for itself in the Mideast despite U.S. efforts to isolate Damascus.
"So, it you want to resolve the issue of the insurgency in Iraq, passing Al-Qaeda fighters through the border, Syria has a hand in being able to stop them. In the same way, if you want to control Hizballah, Syria passes the arms to Hizballah together with Iran, and engaging Syria because of the Palestinian radical group which it organizes is also a must," he says.
What does Damascus want? Its key interests in the region include maintaining influence in Lebanon and regaining the Golan Heights, seized by Israel in 1967. Its pivotal role in crises like that in Gaza gives it advantages in its own negotiations, for example, with Israel. Israel and Syria held several rounds of Turkish-brokered talks last year, but the process has since frozen.
Critical Event
Iran similarly is pursuing its own national interests by supporting Hizballah on Israel's northern border and Hamas in Gaza.
Menashe Amir, an Israeli expert on Iran, recently told Israel's daily "Jerusalem Post" that Iran has warned that if Israel were to attack its nuclear installations, Tehran would order Hamas and Hizballah to fire a large number of rockets against the Jewish state. That reinforces Tehran's own threats to retaliate with missiles launched from Iran.
Shehadi regards the current Gaza war as a critical event whose outcome will help determine how effectively Damascus and, by extension, Iran can continue playing their "spoiler" roles in the future.
He sees the war as a showdown between Israel and Hamas. But he sees the effort to broker peace as a showdown between the region's radical front and what he calls its moderate front.
The moderate front is headed by Western-leaning Cairo, which has made peace with Israel and supports Hamas's rival, Fatah. It also includes Saudi Arabia, and most of the Persian Gulf emirates.
At stake is which front becomes the face of the Arab world.
"It is possible that Syria would have a larger role in brokering an agreement than Egypt, and this is what would upset the balance of power," Shehadi says. "Egypt would become irrelevant. From being the most important Arab country, it would become irrelevant if this role is taken away from it."
The game is now being played out publicly in Cairo and privately in Damascus and Tehran. All sides are aware of the stakes. And that may help explain why so far, efforts to reach a cease-fire in Gaza remain firmly deadlocked.
On The Front Lines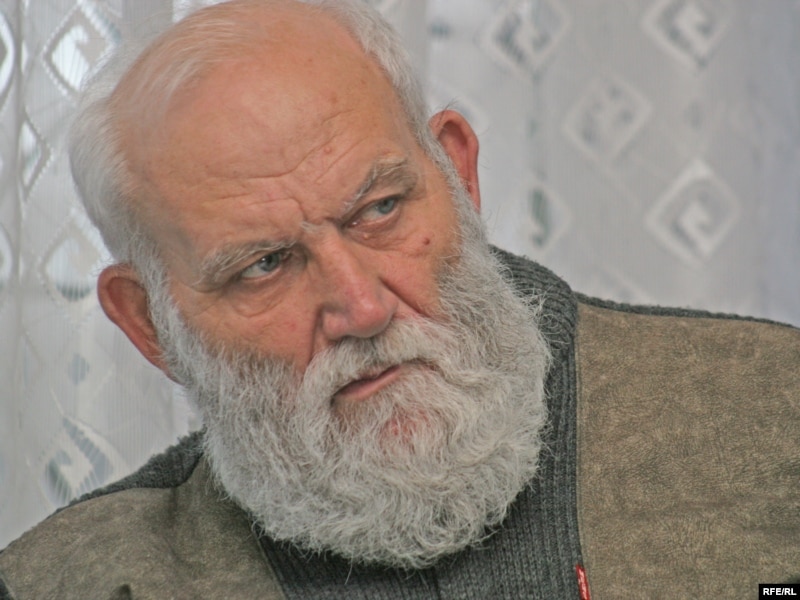 "On The Front Lines" is a special RFE/RL project that spotlights men and women who have dedicated their lives to the causes of freedom of speech, freedom of the press, human rights, ethnic tolerance, and democratic values. More