GAZA (Reuters) -- Rockets fired from Lebanon struck Israel on January 14 for the second time in a week while its Gaza offensive ground on, but there was no immediate sign the incident would escalate into wider violence.
There was no initial claim of responsibility for the attack, which triggered warning sirens in parts of northern Israel, and police said no one was hurt.
On January 8, a similar salvo hit northern Israel, but Lebanese and Israeli officials were quick to play down that incident, blaming not the Iranian-backed Hizballah movement, an ally of Gaza's Hamas, but smaller, Palestinian groups in Lebanon. Israel and Hizballah fought a monthlong war in 2006.
"Three rockets fired into Israel landed outside the city of Kiryat Shmona," police spokesman Micky Rosenfeld said about the January 14 incident in the Galilee.
Security sources in Lebanon said five rockets were fired and two fell in Lebanon. Witnesses in south Lebanon said Israel responded with artillery fire. There were no immediate reports of casualties or further Israeli military action.
UN Secretary General Ban Ki-moon arrived in Cairo at the start of a major diplomatic push to end the war in the Gaza Strip, where Israel has been battling Hamas Islamists for 19 days in a bid to end their rocket fire on its towns.
In Cairo, Ban renewed his call for an immediate cease-fire. He also said he hoped an Egyptian cease-fire initiative would bear fruit as soon as possible.
Israeli troops edged closer to the heart of the city of Gaza on January 14 and international organizations expressed growing concern about the plight of children trapped there.
The Palestinian death toll rose to 971, Gaza's Health Ministry said, counting some 400 women and children among those killed. Israel says 10 Israeli soldiers and three civilians hit by Hamas rockets fired across the border have been killed.
Sporadic explosions, machine-gun fire, and the wail of ambulances pierced the night after Israel's senior general said more work lay ahead for his troops in their stated mission of stopping the Hamas rocket attacks.
Israeli aircraft attacked about 60 targets, including Hamas police headquarters in the city of Gaza, eight squads of gunmen, five rocket-launching sites, and some 35 weapons smuggling tunnels under the Gaza-Egypt border, the military said.
Three rockets fired from the Gaza Strip landed in southern Israel, causing no casualties, emergency services said.

Red Cross Appeal
The head of the International Committee of the Red Cross (ICRC) visited the densely populated Palestinian enclave on January 13 and said what he saw was shocking.
"It is unacceptable to see so many wounded people. Their lives must be spared and the security of those who care for them guaranteed." ICRC President Jakob Kellenberger said.
He urged both sides to spare civilians and let aid workers do their work.
The chief UN aid official for Gaza appealed to the international community to protect Gaza's civilians, saying nowhere in the territory of 1.5 million people was safe any longer with the conflict becoming "a test of our humanity."
Trying to end the bloodshed, Ban planned to meet leaders in Egypt, Israel, Jordan, and Syria. He has indicated he will have no direct contact with Hamas.
UN spokeswoman Michele Montas said Ban also would "demand that urgent humanitarian assistance be provided without restriction to those in need."
In Cairo, a Hamas delegation resumed talks on a cease-fire plan proposed by Egypt, which borders the Gaza Strip and Israel and has made peace with the Jewish state.
Hamas says Israel must pull back all its troops under a cease-fire and end the blockade of the Gaza Strip that it tightened after the group seized the coastal enclave from forces loyal to Palestinian President Mahmud Abbas in 2007.
Israel has rebuffed as "unworkable" a UN Security Council cease-fire resolution last week and said a truce must ensure Hamas cannot rearm through tunnels under the Gaza-Egypt border.
Israeli tanks have moved closer to the densely populated downtown area of the city of Gaza, but have not entered, residents said.
Human rights groups have reported shortages of vital supplies, including water, in the Gaza Strip. A fuel shortage has brought frequent power blackouts.
Israel has permitted almost daily truck shipments of food and medicine. But Human Rights Watch said Israel's daily three-hour break in attacks to facilitate the supply of humanitarian aid to Gazans was "woefully insufficient."
On The Front Lines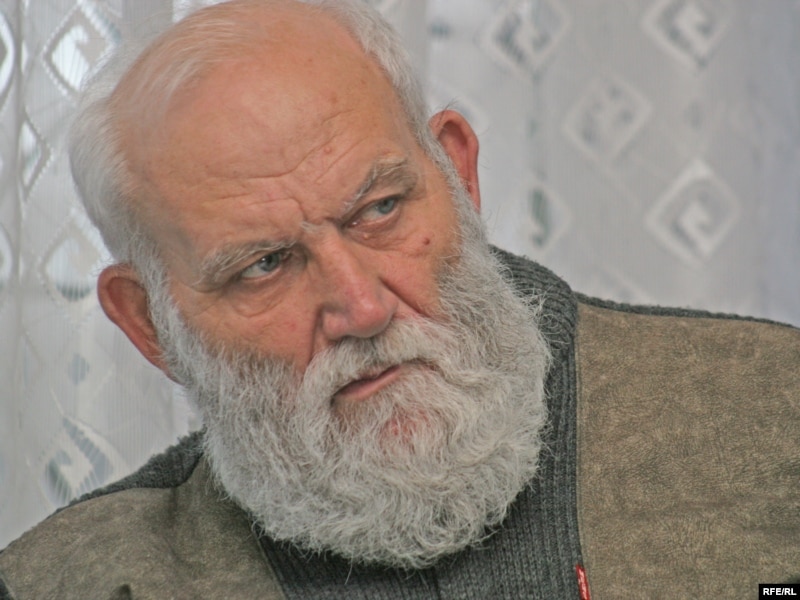 "On The Front Lines" is a special RFE/RL project that spotlights men and women who have dedicated their lives to the causes of freedom of speech, freedom of the press, human rights, ethnic tolerance, and democratic values. More