The first civilian trial for a former detainee of the U.S. detention facility in Guantanamo Bay is expected to start today in New York.
The trial is seen as a test of President Barack Obama's pledge to close down the U.S. facility in Cuba.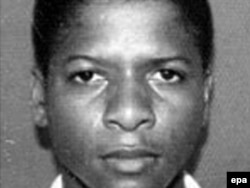 Ahmed Khalfan Ghailani is a Tanzanian captured in Pakistan in 2004
Ahmed Khalfan Ghailani, a Tanzanian, is accused of a key role in the killing of 224 people during the bombings against the U.S. embassies in Tanzania and Kenya in 1998.
He is accused of having provided the truck and the explosives that were used in the bombing in Tanzania and of serving as an aide to Al-Qaeda leader Osama bin Laden.
Ghailani, believed to be in his mid-30s, was arrested in Pakistan in 2004.
He faces life in prison if convicted.
While other Guantanamo inmates have been tried by military commissions, he is the sole inmate of Guanatanamo to be facing trial in the civilian court system.
compiled from agency reports