Kyrgyzstan, the rotating chairman of the Commonwealth of Independent States (CIS), is seeking urgent talks with the other CIS countries over the bloody conflict in Georgia.
Kyrgyz President Kurmanbek Bakiev is urging his Foreign Ministry to consult with the other CIS countries on the crisis. But so far, most CIS governments have kept quiet about the dramatic events in the Caucasus.
"For most other CIS countries, Russia is their main strategic partner and they don't have any interest in seeing their relations be reduced with Moscow -- in fact, that would be very damaging for them. So it's in their interests to remain silent," says Matthew Clements, Eurasian editor for the Country Risk Department of Jane's Information Group in London.
Kyiv, however, is the exception.
Clements notes that Ukraine is the only CIS country that has appeared to take sides in the Russian-Georgian conflict. Like Georgia, Ukraine went through its own "colored revolution" and has a pro-Western foreign policy. And Ukraine sent its foreign minister, Volodymyr Ohryzko, to Georgia on August 10.
Neither the Ukrainian government nor Ohryzko have made any clear statements condemning Russia. But Ohryzko indicated in Tbilisi that Ukraine is displeased that Russian naval vessels using a Ukrainian Black Sea port are being deployed for the military campaign in the Caucasus.
"We have information confirmed by our specialists that several vessels of the Black Sea Fleet left Sevastopol and either made their way or were making their way toward the territory of Georgia," he said. "Obviously, if this is confirmed we will have to reconsider the conditions under which these vessels would be able to be stationed on the territory of Ukraine."
The only comment from a CIS head of state about the hostilities in South Ossetia and Georgia was from Kazakh President Nursultan Nazarbaev, whose country is arguably Moscow's most reliable ally within the CIS.
Nazarbaev was in Beijing along with Russian Prime Minister Vladimir Putin when large-scale fighting broke out on July 8. Following brief talks with Putin, Nazarbaev called Georgia's decision to send its military into South Ossetia unwise and urged all parties involved to seek a diplomatic solution to the crisis.
Directly bordering Georgia, Armenia has expressed serious concern over the conflict. On July 8, the first day of heavy fighting in South Ossetia, Foreign Ministry spokesman Tigran Badalian said his government is "very concerned over the situation in South Ossetia and expresses the hope that the sides will make efforts to find a peaceful solution to the disputed issues as soon as possible, which will make it possible to restore stability and peace in our neighboring country."
CIS countries face a difficult choice in formulating their response to the Russian-Georgian conflict. All were incorporated into the Soviet Union or Tsarist empire without any clear consent from the titular nationalities and many were glad to become independent in 1991.
Yet part of the Soviet legacy is that many of them are tightly bound to Moscow for reasons of trade or security. And most will see Russia's justification for involvement in South Ossetia -- the protection of Russian nationals there -- as a potential precedent, since sizeable Russian populations are still present in most CIS countries.
"We've seen over the few years that Putin was in power the restoration of Russian power through the growing economy," Clements says.
"And they have shown an increasing willingness to become involved in former Soviet states in order to retain them within the Russian sphere of influence, and I think this really re-certifies the fact that Russia is really willing to become involved in armed conflict in order to retain influence over regions that it feels as part of its backyard. So I think for most post-Soviet countries that is really a telling development."
Kyrgyzstan, as the current rotating chairman of the CIS, has the right to call emergency talks to discuss a conflict between two member states. But given the circumstances, the result of such talks is likely to be simply a public call for all the sides involved in the conflict to cease hostilities and return to the negotiating table.
RFE/RL's Ukrainian, Georgian, Armenian, and Kyrgyz services contributed to this story
Clashes In Georgia: Chronology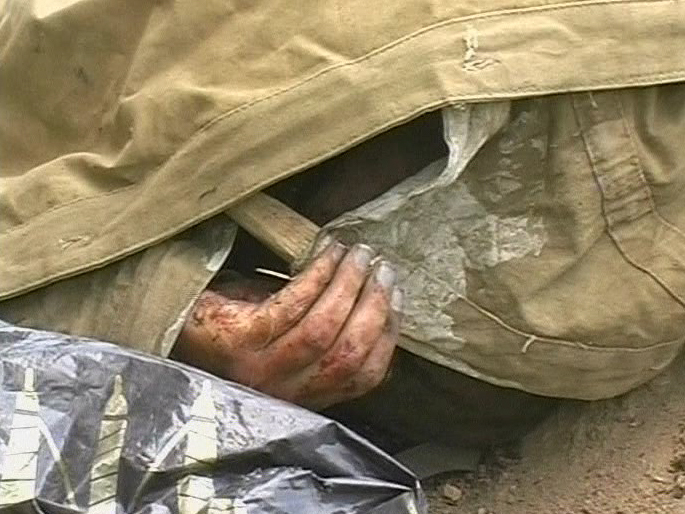 Clashes In Georgia: Chronology
Video of the fighting in Georgia's breakaway regions, and the latest efforts to end the conflict (Reuters video). Play


For full coverage of the clashes in South Ossetia, Abkhazia, and Georgia proper,
click here
.