MOSCOW -- The leader of Georgia's breakaway region of South Ossetia has fired his government and declared a monthlong emergency to cope with the aftermath of an armed conflict with the central government.
The Russia-backed region, at the center of fighting between Russia and Georgia this month, broke away from central rule in a 1991-92 war. South Ossetia is not recognized internationally.
Eduard Kokoity, South Ossetia's self-styled president, has criticized his cabinet for not doing enough to help thousands of refugees by distributing aid, rebuilding smashed infrastructure and supplying shelter to those displaced by the conflict.
"I consider the government was not working effectively so I signed the decree [to sack it]," he told Reuters by telephone. "We have created an emergency commission to liquidate the consequences of the Georgian aggression. This is connected to the fact that several members of the government are incapable of acting in such a serious military situation."
Georgia sent troops to South Ossetia this month to regain control over the region. Russia crushed Georgian forces in about five days, drawing condemnation from the West.
Humanitarian Crisis
Nearly 100,000 people have been driven from their homes by the conflict, according to the United Nations refugee agency.
The International Committee of the Red Cross has said up to half of South Ossetia's population of 70,000 have fled.
Relief agencies and Russia have sent aid to the conflict zone to help thousands of displaced people and help restore infrastructure, water, and sanitation facilities. Russia has set up a refugee camp
The United States has provided more than $3.6 million in aid to Georgia. Moscow has set up a refugee camp across the border in North Ossetia to care for an estimated 12,000 people.
"A commission has been formed and the government is being formed so that the population get humanitarian help and that the residents get what they need after the Georgian aggression," Kokoity said. "The situation is getting more normal. We are working to restore the infrastructure and communal services that were destroyed by the Georgians, we are working to supply housing to those displaced by the conflict."
South Ossetians, ethnically different from Georgians, say they were forcibly absorbed into Georgia under Soviet rule and now want to exercise their right to self-determination.
Russia has vowed to pull out troops from the conflict zone on Monday under a French-brokered truce to end the fighting.
Clashes In Georgia: Chronology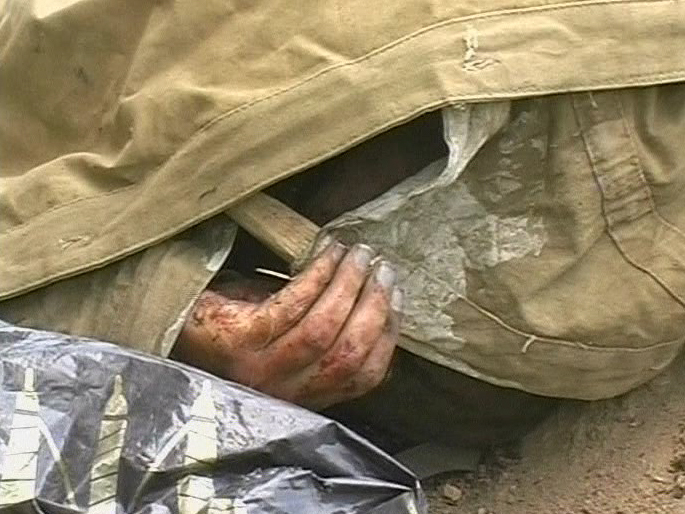 Clashes In Georgia: Chronology
Video of the fighting in Georgia's breakaway regions, and the latest efforts to end the conflict (Reuters video). Play


For full coverage of the clashes in South Ossetia, Abkhazia, and Georgia proper,
click here
.