TBILISI -- Georgia will tighten visa requirements for Russian citizens following the Kremlin's decision to recognise two Georgian rebel regions, the government said on August 30.
Previously Russian citizens were granted visas to enter neighbouring Georgia at the border. But from September 8 they will only be able to get visas at Georgian consulates and diplomatic offices, the Foreign Ministry said in a statement.
Applicants will have to provide a letter of invitation and visas can be granted for family, business, or humanitarian trips.
The move follows Tbilisi's decision on August 29 to cut diplomatic relations with Moscow over its backing for South Ossetia and Abkhazia, where pro-Russia separatists threw off Georgian rule in the early 1990s.
The Foreign Ministry said it would inform the Russian ambassador of the decision to cut diplomatic ties in writing, before recalling its diplomats from Moscow. Russia announced it would close its embassy in Tbilisi.
Russia and ex-Soviet Georgia fought a brief war over South Ossetia this month, wth Russia pouring tanks and troops over its southern border to repel a Georgian offensive to retake the region.
Crisis In Georgia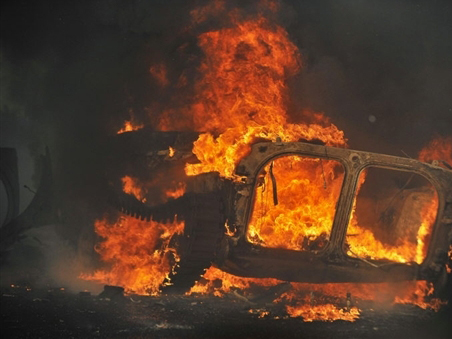 For RFE/RL's full coverage of the conflict that began in Georgia's breakway region of South Ossetia,
click here
.