TEHRAN (Reuters) -- Iranian state television has reported that a partial recount of the vote in the country's disputed June 12 presidential election had verified the result.
Official results released a day after the election showed hard-line President Mahmud Ahmadinejad had won by a landslide, but his main moderate challenger, Mir Hossein Musavi, said the vote was rigged and called for it to be annulled.
Iran's official English-language Press TV said in a scrolling headline: "Iran: partial vote recount verifies election result." It did not give details.
Meanwhile, Iranian riot police clashed with opposition protesters in southern Tehran but there were no casualties, a witness told Reuters. "Riot police clashed with the protesters and used tear gas to desperse the crowd," the witness said.
Iran Election Special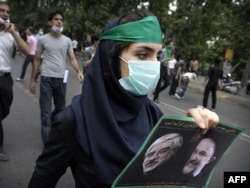 RFE/RL's Full Coverage
Following the disputed reelection of Iranian President Mahmud Ahmadinejad, supporters of Mir Hossein Musavi have taken to the streets to protest.
Click here
for news, blogs, and analysis of the presidential election and aftermath.
Iran Election Diary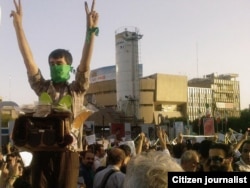 Disputed Presidential Vote
There have been protests and clashes with police on the streets of Tehran following the disputed reelection of Mahmud Ahmadinejad. RFE/RL collects videos, photos, and messages on social-networking sites coming out of Iran to attempt to get a picture of what is happening inside the country.
Click here