Iranians Who Filmed Neda's Death Win Top Award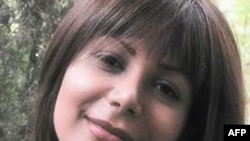 The still-unknown people who captured on video and made public the
iconic death
of Iranian protester Neda Afgha Soltan have been chosen to receive a George Polk Award, the first time the prestigious journalism prize has honored work produced anonymously.
More from The Associated Press
here
.
-- Golnaz Esfandiari
About This Blog
"Watchdog" is a blog with a singular mission -- to monitor the latest developments concerning human rights, civil society, and press freedom. We'll pay particular attention to reports concerning countries in RFE/RL's broadcast region.
Journalists In Trouble
RFE/RL journalists take risks, face threats, and make sacrifices every day in an effort to gather the news. Our "Journalists In Trouble" page recognizes their courage and conviction, and documents the high price that many have paid simply for doing their jobs. More