GAZA (Reuters) -- Israeli bombardment killed two boys sheltering at a UN school and five other people in the Gaza Strip on January 17, as Israel weighed a unilateral cease-fire to its 3-week-old offensive against Hamas militants.
Israeli Prime Minister Ehud Olmert's security cabinet was due to meet in the evening and political sources said ministers might decide whether to halt the fighting without concluding any deal with the Palestinian Islamist movement that controls Gaza.
Adnan Abu Hasna, a spokesman for the UN Relief and Works Agency, said two brothers had been killed and 14 people wounded, including the boys' mother, when Israeli tank fire hit a school run by UNRWA in the northern town of Beit Lahiya.
An Israeli army spokesman said he was checking the report.
"Israel must be held accountable for what happened," Abu Hasna told Reuters.
About 45,000 Gazans fleeing battle zones are sheltering in UN-run schools in the enclave. Israeli shelling killed 42 people who had taken refuge at a UN school on January 6. An UNRWA compound was hit twice on January 15 and three staff were wounded.
Hospital staff said four people had been killed by tank fire in another Gaza neighbourhood on January 17. Hamas said one of its fighters had also been killed.
Muawiyah Hassanein, director of the Hamas-run ambulance service, said more than more than 1,199 Palestinians have died, among them 410 children, and 5,300 wounded, including 1,630 children. Israel launched an air blitz on Gaza on December 27 and sent in ground forces a week later.
Ten Israeli soldiers and three civilians, hit by rockets fired from Gaza, have been killed during the campaign.
Israeli jets roared over Gaza before dawn and heavy explosions flashed to the south and north of the city.
The army said it had attacked 50 targets overnight, including 16 tunnels, two mosques from which gunmen had fired on troops, three bunkers, eight rocket-launching pads, and six mined areas including a booby-trapped building.
Obama Inauguration
Israel might want to halt the Gaza offensive before Barack Obama is sworn in as U.S. president on January 20, to avoid clouding a historic day for its main ally. Israelis mostly back the war, but much of the world wants the bloodshed to stop.
An overwhelming majority of states at the UN General Assembly called on January 16 for an immediate, durable cease-fire in what diplomats described as a cohesive, moderate world viewpoint that would strengthen Egyptian mediating efforts.
The unending pain of Gaza civilians is also harrowing. Israeli television on January 16 broadcast the desperate cries for help of a Palestinian doctor who called an Israeli TV contact to say his children had just been killed.
"I want to know why they were killed, who gave the order?" Izz el-Deen Aboul Aishhe cried in a voice shaking with emotion.
Troops later helped the family's survivors. Dismissing notions of "proportionate" response, Israel has used devastating firepower for the past three weeks to stop militants firing rockets at Israel civilians in southern cities.
The rockets have tapered off but not ceased. On January 16, at least 15 rockets and mortar shells hit Israel, wounding five.
Israeli sources said Egyptian mediation with Hamas was not progressing. But Israel may believe it has now "taught Hamas a lesson," as Olmert described its aim, and prefer to simply stop rather than give Hamas the satisfaction of a negotiated deal.
Foreign Minister Tzipi Livni, hoping to succeed Olmert when Israel votes on February 11, said on January 16 the war need not end "in agreement with Hamas but rather in arrangements against Hamas."
She was in Washington sealing a pact for U.S. help to ensure Hamas no longer smuggles arms to Gaza via Egypt. She noted that Hamas still holds kidnapped soldier Gilad Shalit, whom the Islamist militants consider a trump bargaining card.
Exiled Hamas leader Khaled Meshaal on January 16 called Israel's cease-fire terms unacceptable. Demanding an end to the punitive Israeli blockade of Gaza, he said Hamas would fight on.
Hamas negotiators, however, were due to meet the Egyptians on January 17 to discuss Israel's response to their conditions.
Hamas offers a one-year, renewable truce on condition that all Israeli forces withdraw within a week and that all the border crossings with Israel and Egypt are opened.
Aside from aid, crossings have been closed by an Israeli-led blockade since Hamas seized control of Gaza in 2007.
On The Front Lines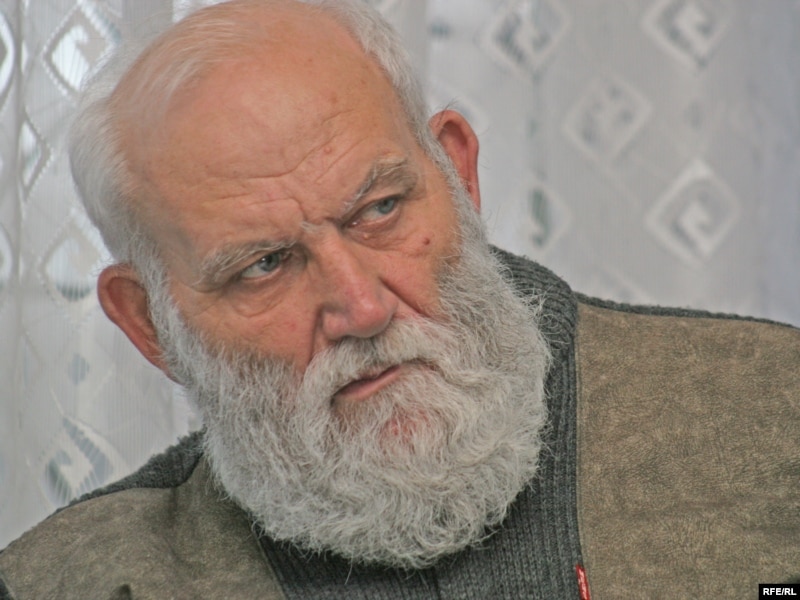 "On The Front Lines" is a special RFE/RL project that spotlights men and women who have dedicated their lives to the causes of freedom of speech, freedom of the press, human rights, ethnic tolerance, and democratic values. More