GAZA (Reuters) -- Israeli forces tightened their hold around the city of Gaza and Israel's top general said "there is still work" ahead against Hamas in an 18-day-old offensive that has killed more than 900 Palestinians.
Explosions and heavy machine-gun fire echoed through the city of 500,000 after Israeli tanks drew closer to its densely populated center but did not enter, local residents said.
Talat Jad, a 30-year-old resident of the Gaza suburb of Tel al-Hawa where tanks thrust overnight, said he and 15 members of his family gathered in one room of their house, too frightened to look out the window.
"We even silenced our mobile phones because we were afraid the soldiers in the tanks could hear them," Jad said. "Some of us recited from the Koran and others prayed the sounds of explosions would die down."
Medical workers said 12 Palestinian gunmen, some of them members of the Islamist Hamas group that rules the Gaza Strip, were killed in morning fighting.
'Achieved A Lot'
Hamas said its forces detonated explosives beneath Israeli armor and fought with Israeli forces backed by helicopter gunships and naval fire.
Israel aircraft attacked 60 targets, including tunnels used by Gaza militants to smuggle arms across the border from Egypt, weapons-making facilities, and Hamas command posts, the military said. Two rockets hit the Israeli city of Beersheba, causing no casualties.
My message is simple, direct, and to the point: The fighting must stop. To both sides, I say: 'Just stop now.'
"We have achieved a lot in hitting Hamas and its infrastructure, its rule, and its armed wing, but there is still work ahead," Lieutenant General Gabi Ashkenazi, chief of staff of Israel's armed forces, told a parliamentary committee.
"We are working to deepen the blow to its military arm, reduce [Hamas] fire, strengthen [Israeli] deterrence, and improve the security situation for residents of southern Israel living under the threat of [rocket] attacks," he said.
But political sources said Israeli Prime Minister Ehud Olmert, Defense Minister Ehud Barak, and Foreign Minister Tzipi Livni decided late on January 12 against ordering troops in the next two or three days to engage in all-out urban warfare.
Opening a "Phase 3" of the offensive would likely complicate truce efforts, lead to intense street fighting, and could cause heavy casualties on both sides, a politically risky move less than a month before Israel's parliamentary election.
UN Secretary-General Ban Ki-moon was heading to the region for a week of talks with leaders in Egypt, Israel, Jordan, and Syria aimed at ending the bloodshed.
"My message is simple, direct, and to the point: The fighting must stop. To both sides, I say: 'Just stop now,' " Ban told reporters before his departure.
Barak said in broadcast remarks that Israel had "respectfully" heard Ban's appeal and was monitoring Egypt's attempts to broker a cease-fire, but it would continue to hit Hamas while diplomatic efforts were under way.

Cease-Fire Talks
Egypt's intelligence chief and a Hamas delegation resumed talks on January 13 on Cairo's plan for a cease-fire.
Ayman Taha, one of the Hamas negotiators in Cairo, denied information from Lebanese political sources that it would reject the Egyptian proposal in the talks.
Israel has rebuffed as "unworkable" a UN Security Council cease-fire resolution last week and said a truce must ensure Hamas cannot rearm through tunnels under the Gaza-Egypt border in an area known as the Philadelphi corridor.
Hamas says Israel must pull back all its troops under a cease-fire and end the blockade of the Gaza Strip that it tightened after the group seized the coastal enclave from forces loyal to Palestinian President Mahmud Abbas in 2007.
Earlier, an Israeli general speaking to reporters touring Israeli positions said his forces were "tightening the encirclement" of the city of Gaza.
Palestinian medical officials said at least 925 people in the Gaza Strip have been killed since Israel began its offensive on December 27. The health minister in Gaza's Hamas-run government said close to 400 of those were women and children.
Thirteen Israelis -- 10 Israeli soldiers and three civilians hit by mortar bombs and rockets from the Gaza Strip -- have been killed since Israel launched the offensive with the declared aim of ending Hamas's crossborder strikes.
Human rights groups report shortages of vital supplies including water, in the Gaza Strip, due to the fighting. A fuel shortage has brought frequent power blackouts. Israel has permitted almost daily truck shipments of food and medicine.
The bloodshed has opened faultlines in the map of Middle East diplomacy, with the Bush administration in its final week standing behind Israel, Europe pressing Israel to call off its attacks, and Arab leaders speaking out against the Jewish state.
The Israeli military said troops at a border crossing with Jordan came under fire from the kingdom on January 13, but that no one was hurt. Jordan, which signed a peace treaty with Israel in 1994, denied any shooting had occurred.
On The Front Lines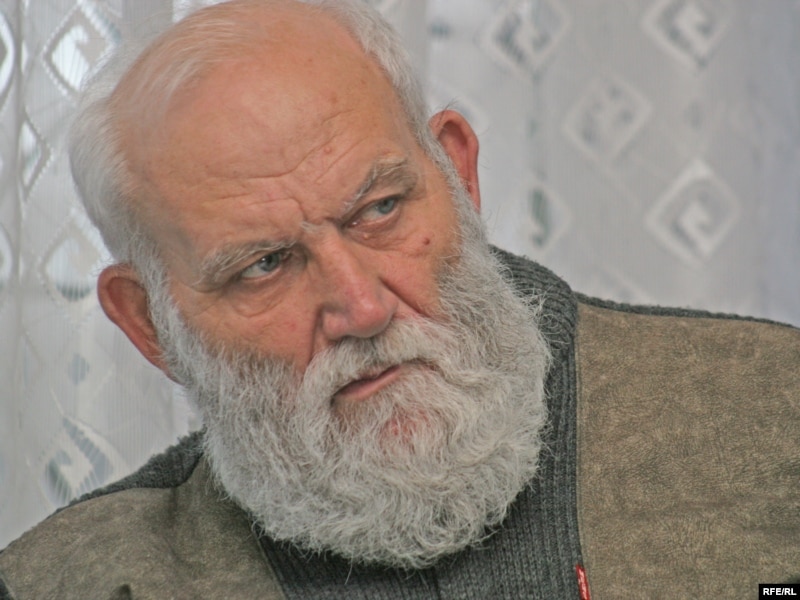 "On The Front Lines" is a special RFE/RL project that spotlights men and women who have dedicated their lives to the causes of freedom of speech, freedom of the press, human rights, ethnic tolerance, and democratic values. More