Two prisoners in Georgia have declared a hunger strike until the government frees those who they say are political prisoners, RFE/RL's Georgian Service reports.
Melor Vachnadze and Vaxtang Maisaia began their hunger strike on August 17.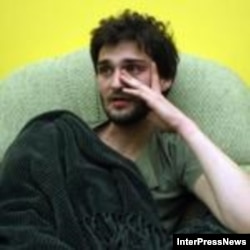 Melor Vachnadze
Vachnadze was arrested one year ago on charges of fraud and was given a four-year sentence. Vachnadze played an active role in protests following the 2007 presidential election.
Maisaia, a former Georgian representative to NATO and military expert, was arrested in May 2009 and charged with spying, which carries a 20-year prison term. His trial has been deemed "confidential" by the Georgian government because it involves espionage.
Journalists and human rights activists have not been informed of the proceedings.
Ucha Nanuachvili, director of the Human Rights Center in Tbilisi, told RFE/RL he doubts the hunger strike will be effective.
"Without external presssure -- without pressure from the European Union, the United States, or Western countries -- it's impossible to change something here [in Georgia]," he said.
Nanuachvili said there are currently more than 60 political prisoners in Georgian prisons.