TBILISI -- Georgia's main east-west railway was reopened overnight following a fuel-train explosion on the line west of the central town of Gori, Georgian Railways has said.
Railways spokeswoman Irma Stepnadze said damage to the line was limited. "Railway traffic has been restored," she said.
The explosion, which police said they believed was caused by a land mine, occurred on the main track of the railway line linking eastern and western Georgia -- a route used by oil exports from Azerbaijan to European markets.
Azerbaijani officials said on August 24 that oil cargoes were being held up at the border with Georgia following the explosion.
Russian troops left Gori, a key town in the Russia-Georgia conflict over breakaway South Ossetia, on August 22 after a 10-day occupation. The explosion occurred near an abandoned Georgian military base.
On August 16, an explosion downed a bridge on the line further east near the town of Kaspi. Russia denied Georgian accusations that it was behind the attack.
Oil exports were disrupted, but Azerbaijan said Georgia had offered a smaller, disused rail bridge for use until the damaged bridge was repaired.
Crisis In Georgia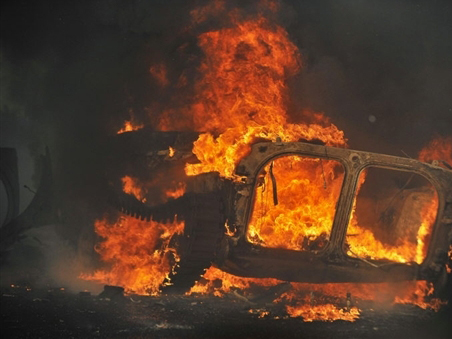 For RFE/RL's full coverage of the conflict that began in Georgia's breakway region of South Ossetia,
click here
.