BRUSSELS -- NATO allies called on Russia to respect a peace deal with Georgia and withdraw its troops but were cool on a U.S. demand that the alliance consider scaling back ties with Moscow.
An emergency meeting of the 27-nation military alliance started in Brussels with no sign of a Russian pullout overnight despite Moscow's announcement that a gradual withdrawal was under way.
British Foreign Secretary David Miliband said the priority of the talks was to show support for NATO aspirant Georgia and to ensure Russia stuck to a French-brokered accord to end the 12-day conflict over the breakaway South Ossetia region.
"Russia needs to live up to the commitments that President [Dmitry] Medvedev has made...We are absolutely clear that force cannot be the basis for demarcation of new lines around Russia," he told reporters before the meeting.
However, Miliband was cautious on a U.S. call for NATO to consider suspending regular ministerial meetings with Russia.
"I am not one that believes that isolating Russia is the right answer to its misdemeanors. I think the right response is hard-headed engagement," he said.
German Foreign Minister Frank-Walter Steinmeier noted NATO's involvement in the region was "very limited." Dutch Foreign Minister Maxime Verhagen said he did not back suspending such contacts but that NATO should send a strong message to Russia.
"We should signal that the agreement that was agreed upon should be fulfilled and Russian troops should withdraw," he told reporters.
No 'Business As Usual'
Washington called the meeting of NATO ministers to review ties after Russia's military intervention in Georgia, an ex-Soviet state that has been promised eventual NATO membership.
Months of tension between Georgia and Russia erupted on August 7, when Tbilisi sought to regain control of its breakaway South Ossetia region. Russia, which backs the separatists, launched a massive counteroffensive that extended well into Georgia.
Diplomats said some states -- notably those from the former communist East -- backed the tough U.S. line, but other NATO members, such as France and Germany, have been loath to antagonize Russia, a key energy supplier.
A NATO spokeswoman played down reports of divisions among alliance members, saying a "strong message" to Russia was expected, calling for implementation of the cease-fire, commitment to withdraw troops, and an international peace mechanism.
A senior U.S. official, who spoke on condition of anonymity, said on August 18 that "at a minimum" NATO would be looking at suspending ministerial meetings with Russia.
"We don't want to be in a situation where we are in some kind of frozen relationship," he said. "But until Russia pulls its forces out of Georgia and respects international norms of the 21st century, we just can't go on with business as usual."
Germany led opposition at a NATO summit this year to giving Georgia and Ukraine a definite timetable for joining the alliance, something that would have enraged Russia.
Backers of Tbilisi have said the conflict strengthened the argument for bringing Georgia into NATO as soon as possible, but U.S. Secretary of State Condoleezza Rice told reporters late on August 18 there was no plan to accelerate NATO discussions on the matter that are set for December.
Clashes In Georgia: Chronology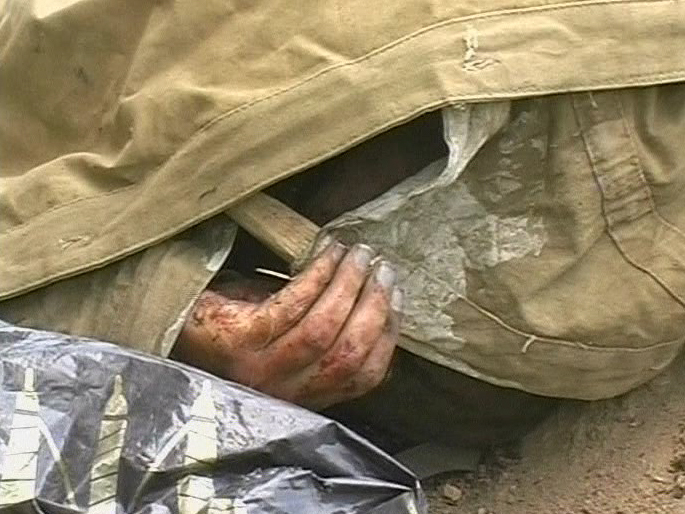 Clashes In Georgia: Chronology
Video of the fighting in Georgia's breakaway regions, and the latest efforts to end the conflict (Reuters video). Play


For full coverage of the clashes in South Ossetia, Abkhazia, and Georgia proper,
click here
.