Nino Burjanadze stepped down as Georgia's parliament speaker earlier this year, but she remains one of the country's most influential political voices. She spoke to RFE/RL's Georgian Service correspondent Bidzina Ramishvili from Tbilisi on the evening of August 10.
RFE/RL:
When the Georgian leadership decided to move to restore constitutional order in South Ossetia, it's reasonable to assume they knew things would unfold the way they have. How do you think they were planning to counter any aggression on Russia's part?
Nino Burjanadze:
It was very hard for me to imagine that Russia would get involved to such a degree. Not only the conflict zone, but territories far from the conflict, are being bombed. This includes western Georgia. Towns and settlements are being bombed; there are civilian casualties. In a situation as critical as this, I definitely don't feel like talking about what the Georgian government did or didn't anticipate.
I think our principal aim today is to stop the hostilities. I'd like to thank those in Europe and the United States who are working to try to stop the conflict through active diplomacy. Unfortunately, these activities aren't enough, and it seems that the international community should resort to some other mechanism, to make the hostilities stop as soon as possible, and ensure the start of negotiations.
RFE/RL:
What can the Western community do, in concrete terms, to help Georgia?
Burjanadze:
Our expectations are the following: that the situation will be assessed appropriately, that no one will turn a blind eye to the fact that a sovereign country is being bombed, that very serious diplomatic mechanisms will be employed to achieve a stop to hostilities and a start to negotiations.
No one is expecting -- and no one would even like to see -- anyone declaring war on Russia. But the modern world has very serious mechanisms it can use to force a state to comply with international law, and not bomb a sovereign country. There are mechanisms that can be used to force all sides to sit down at the negotiating table. For this to happen, however, there has to be a really wide-ranging effort.

RFE/RL:
The international press seems to be questioning whether the West did everything it could in relation to Russia, and suggesting that it shouldn't have allowed things to reach this stage in the first place. To what extent have Tbilisi's hopes for Western support been set back?
Burjanadze:
As someone who is well aware how much our Western friends care for us, I should definitely stress that a lot is being done; there is a lot of attention focused on Georgia. But it should also be said that the situation has escalated to such an extent that general diplomatic mechanisms are no longer enough.
This isn't just Georgia's problem. Any country would want to have normal relations with its neighbors, especially one as big as Russia. But when two countries' interests are so radically different, it's very difficult to talk about having any mutual aims. Georgia has been trying to get closer to NATO, to integrate more with European structures. Russia perceived these steps as almost hostile. Establishing normal relations was impossible as a result.
What's happening now is that Georgia is being punished for the political orientation it's had for the past several years. Georgia is being punished for wanting to become a NATO member, for trying to be politically independent. The international community should take this into account.
RFE/RL:
What do you think is Russia's ultimate aim in all this? Is there a line they won't cross?
Burjanadze:
I'm not able to answer this. I used to think I knew Russia quite well -- these events, however, have absolutely exceeded my expectations. I couldn't have imagined that Russia would bomb towns and villages in various regions of Georgia and cause civilian casualties.
As for Russia's aims, it wants to restore its influence in the Caucasus. I was always trying to explain to my Russian colleagues that Russia can certainly have influence in the Caucasus, and in Georgia. But this has to be a positive influence, founded on mutual respect and consideration of each others' interests, and not some kind of influence based on fear, bombing, or manipulating the conflict zones. Unfortunately, it seems that I didn't really manage to convince them of this point.
RFE/RL:
What kind of relations can you imagine Georgia and Russia having when and if this crisis ends?
Burjanadze:
Unfortunately, Georgia has come to represent a kind of "enemy" image in Russia. Every opinion poll conducted among Russians between the ages of 18 and 25 shows Georgia at the top of the list of states seen as adversarial.
I used to be very proud of the fact that despite all that has happened -- despite the fact that we all remember the role Russia played in the Abkhazia and Tskhinvali conflicts in 1991-92; despite the many difficult problems created by the Russian leadership for Georgia -- there has never been an anti-Russian sentiment in Georgia. People were opposed to Russian politics and Russian imperialist ambitions, but not to Russians themselves. And I'm afraid that what Georgians are witnessing now will change all this.
Clashes In Georgia: Chronology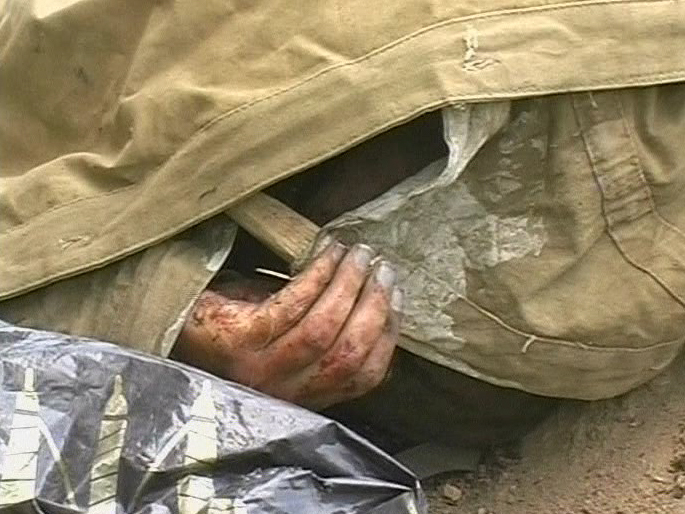 Clashes In Georgia: Chronology
Video of the fighting in Georgia's breakaway regions, and the latest efforts to end the conflict (Reuters video). Play


For full coverage of the clashes in South Ossetia, Abkhazia, and Georgia proper,
click here
.