CHAMAN, Pakistan (Reuters) -- Pakistan has reopened a supply route for Western forces in Afghanistan after protesters angry about military searches for militants lifted a blockade, a government official said.
Pakistani supply routes from the port of Karachi to landlocked Afghanistan are vital for Western forces battling a resurgent Taliban.
They are likely to become even more important as the United States builds up the size of its Afghanistan force, perhaps doubling it to 60,000 soldiers, this year.
Ethnic Pashtun tribesmen blocked one of two routes through Pakistan on January 10 to protest against security force searches for militants in the town of Qila Abdullah, about 70 kilometers southwest of the border crossing at Chaman.
The other route, through the Khyber Pass to the northeast of Chaman, has been plagued by militant attacks in recent months that have disrupted and at times briefly cut off supplies.
Provincial government official Khaliq Nazar Kayani, who is based in Qila Abdullah, said the protesters had agreed late on January 13 to end their blockade.
"We talked them round last night and traffic is moving smoothly," Kayani said.
A tribal elder said the blockade had been lifted after authorities promised to investigate the "unjust" searches.
The route through Qila Abdullah to the Afghan city of Kandahar, where a significant number of the extra U.S. troops will be deployed, has been largely free of militant attacks on the Pakistani side compared with the road through Khyber.
The U.S. military sends 75 percent of supplies for the Afghan war through or over Pakistan, including 40 percent of the fuel for its troops, the U.S. Defense Department says.
Normally, about 100 trucks cross into Afghanistan through the Chaman crossing every day, compared with about 300 through the Khyber Pass crossing at Torkham, customs officials say.
Western forces in Afghanistan have played down the impact of the disruption caused by violence in Khyber, saying they have stockpiles of supplies.
Nevertheless, the attacks have exposed the vulnerability of the supply chain and forced NATO to look for alternative routes, including through Central Asia into northern Afghanistan.
On The Front Lines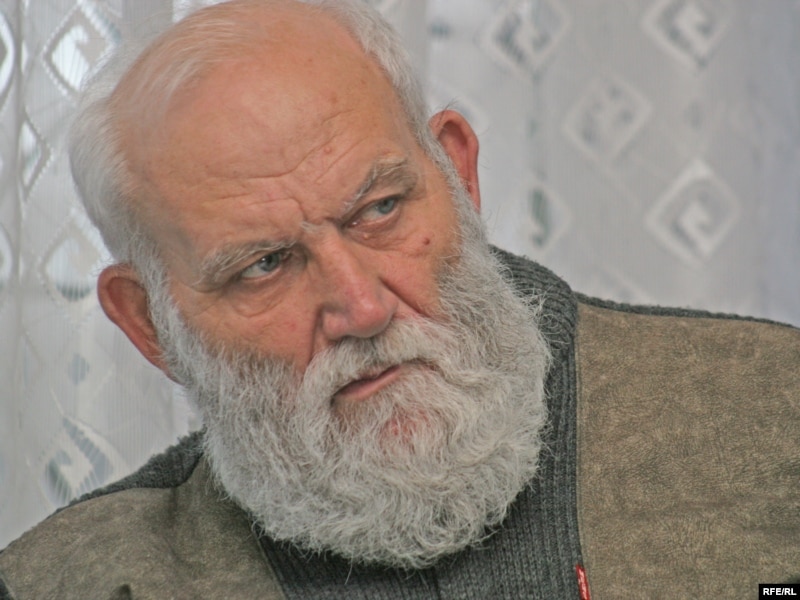 "On The Front Lines" is a special RFE/RL project that spotlights men and women who have dedicated their lives to the causes of freedom of speech, freedom of the press, human rights, ethnic tolerance, and democratic values. More