BAGHDAD (Reuters) -- Thousands of Iraqi Shi'a have flocked to holy sites to observe a religious rite amid tight security days after a bomber killed at least 35 pilgrims.
Men and boys marched with blood streaming down their faces after cutting their scalps, part of the ritual of mourning for the death of Hussein, grandson of the Prophet Muhammad, slain in the seventh-century battle of Karbala.
Many wore green or red costumes, dressing as the followers of Hussein and his enemy Yazid for reenactments of the battle, streaming into a Baghdad shrine to the beat of drums.
Yes, there was a bombing a few days ago. But that was unexpected and the police are ready for it now.
"Security is tighter than last year. You can see that in the number of checkpoints and police. We have a stronger government now," said Ali Aziz, a pilgrim making his way to north Baghdad's Imam Musa al-Kadhim shrine, where the bomber struck on January 4.
"Yes, there was a bombing a few days ago. But that was unexpected and the police are ready for it now," he said.
In an unprecedented security move, authorities forbade women from entering the entire district of Al-Kadhimiyah surrounding the Baghdad shrine, because it is difficult for the overwhelmingly male police force to search them. Scores of women were barred at a checkpoint outside the district.
"My home is in Kadhimiyah. Am I supposed to stand out here with my kids in the street?" asked a woman who gave her name as Um Hamid. She said she had been visiting friends outside the district overnight and could not get home.
Authorities announced on January 4 they would impose a ban on women attending the annual rite, hours after the suicide bomber struck. Initial reports said the January 4 bomber was female, although the government later said he was male. Sunni militants have increasingly deployed women and girls as suicide bombers.
Security Tight
The Ashura holiday is the most important and most dramatic of several annual rites that distinguish Shi'ite Muslims from Sunnis. January 6 was the end of a nine-day preparatory period before the anniversary on January 7, when Shi'ite mosques ring with the wailing of women and the quiet sobs of men.
Like other Shi'ite holidays, Ashura has become a show of strength for the community, which makes up a majority in Iraq. Observances are attended by hundreds of thousands of pilgrims each year since the fall of Saddam Hussein, who repressed Shi'ite religious observances.
Sunni militants in Iraq have frequently staged attacks on pilgrims, beginning with coordinated suicide bombings in Baghdad and Karbala during the first post-Saddam Ashura in 2004 that killed more than 160 people and heralded the sectarian bloodshed that ravaged the country in subsequent years.
This year, police maintained checkpoints throughout the narrow streets and alleys of Al-Kadhimiyah, searching people nearly every 50 meters.
In Karbala, the shrine city southwest of Baghdad where Hussein's remains are housed in a golden mosque, the government deployed 20,000 soldiers and police to protect worshippers, said Major General Ali al-Ghirari, head of military operations there.
"We put in place a well-set security plan two days ago," he told Reuters. "We have forbidden vehicles inside the old city. We distributed explosive detectors [to checkpoints] on the roads coming from Baghdad, Hillah, and Najaf," he told Reuters.
Police and soldiers were forbidden from eating food from unlicensed kiosks along the pilgrimage route, after some members of the security forces were deliberately poisoned in past years.
The pilgrimage has taken on a political aspect three weeks before an election to provincial councils which appoint powerful regional governors.
Abd al-Aziz al-Hakim, ailing leader of the ISCI party that controls many regional governments in the Shi'ite south but is competing against Prime Minister Nuri al-Maliki's Al-Da'wah Party, staged a rally in Baghdad on January 6 attended by thousands.
"In the new Iraq no one should control all power by himself," he said.
On The Front Lines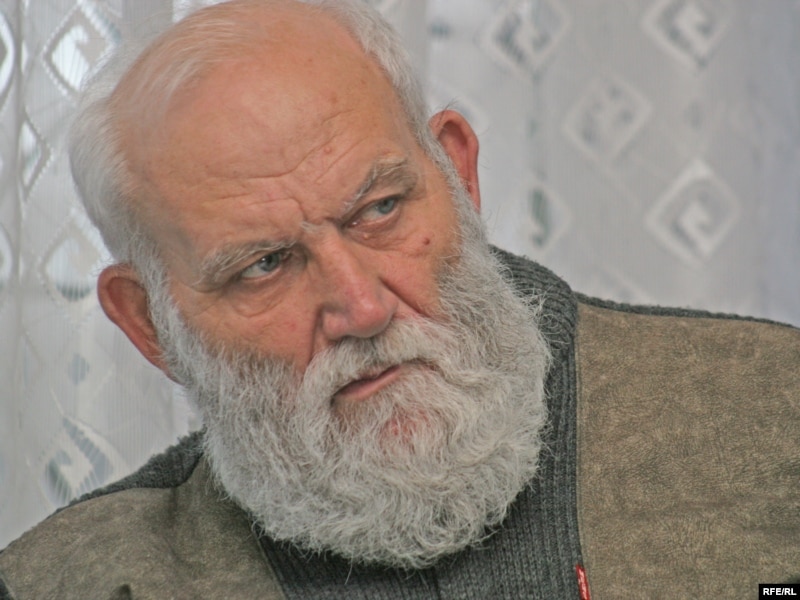 "On The Front Lines" is a special RFE/RL project that spotlights men and women who have dedicated their lives to the causes of freedom of speech, freedom of the press, human rights, ethnic tolerance, and democratic values. More