UNITED NATIONS -- After a week of wrangling between Arab states and supporters of Israel, the UN Security Council has adopted a resolution calling for an "immediate and durable cease-fire between Hamas militants and Israeli forces in Gaza."
The resolution was adopted 14-0, with the United States abstaining.
U.S. Secretary of State Condoleezza Rice said, however, that the United States "fully supports" the resolution and that the only reason the United States abstained was because Washington "thought it important" to see the outcome of Egyptian mediation with Hamas and Israel aimed at brokering a cease-fire.
Speaking as the resolution was adopted, UN Secretary-General Ban Ki-moon said that "it must be fully respected by all parties to this conflict."
Hamas and Israel, however, are not parties to this resolution and it is up to them to decide whether to abide by it.
Still, some diplomats at the UN are optimistic because the adopted document was hammered out by the United States, a staunch supporter of Israel on the one side, and by influential Arab countries with ties to Hamas on the other.
The UN secretary-general said the most important thing after achieving a cease-fire is to resume the humanitarian aid operation in Gaza. He said he will personally visit the region next week to facilitate humanitarian efforts.
"We also all know that more will be needed and that a political way forward is required to deliver a long-term security and peace," Ban said. "My visit to the region next week will focus on helping to ensure that the cease-fire is implemented, that urgent humanitarian assistance reaches those in need, and encouraging the diplomatic efforts currently under way."
Humanitarian conditions in Gaza are dismal. The UN suspended its relief operations in Gaza on January 8 after the killing of one of its drivers.
French Foreign Minister Bernard Kouchner, who presided over the council's session, said afterward that besides the immediate cease-fire and resumption of humanitarian aid to Gaza, the illicit arms smuggling from Egypt to Gaza must be stopped and crossing points opened.
"We want this text to contribute to the success of the ongoing negotiations following the initiative of [Egyptian] President Mubarak and [French] President Sarkozy," he said.
'Important Work Under Way'
David Miliband, Britain's foreign secretary, emphasized in his statement the need for full respect for both the security of Israel and the security of Palestinian territories.
Britain, one of the Security Council's five permanent members, has become a strong voice urging the reestablishment in Gaza of rule by the internationally recognized Palestinian Authority under President Mahmud Abbas. Hamas took control of Gaza in 2007 following a conflict with Abbas's Fatah faction.
Rice stressed in her statement that, while abstaining from the vote, the United States "fully supports" the resolution and welcomed its adoption.
"I want especially to note that while much work remains to be done, there is important work under way," Rice said. "In that regard, the work of the Egyptian president, President Mubarak, in the mediation efforts of Egypt are to be not just applauded but supported.
"I believe that it is those efforts that will ultimately help to lead to a durable cease-fire, and that they will not only lead to a durable cease-fire but to a sustainable peace in Gaza. And we must all support the Egyptian efforts," she said.
A number of Arab states' foreign ministers spoke to reporters after the adoption of the resolution. It was clear they were not happy with the U.S. abstention.
A unanimous vote, they said, would have given a stronger voice and more credibility to the resolution.
On The Front Lines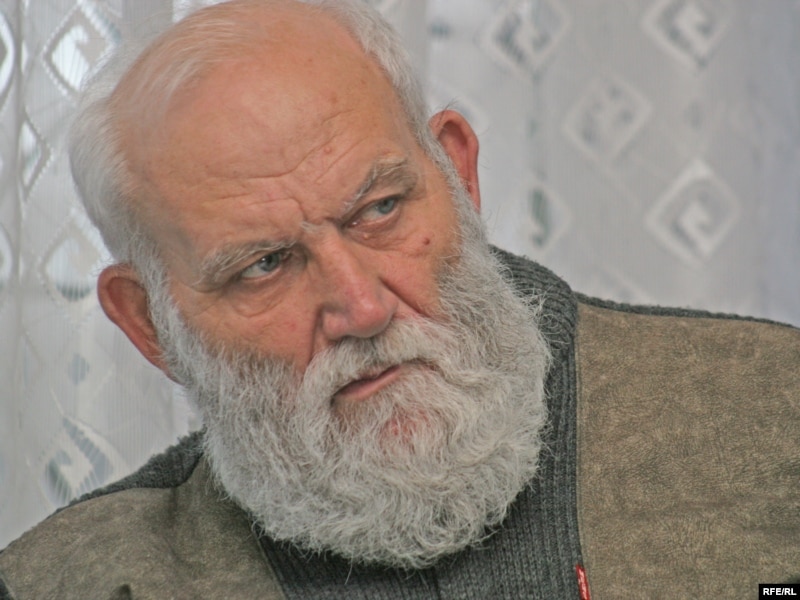 "On The Front Lines" is a special RFE/RL project that spotlights men and women who have dedicated their lives to the causes of freedom of speech, freedom of the press, human rights, ethnic tolerance, and democratic values. More